Grant Wareham • Director of Music Ministry and Organist
June 9, 2022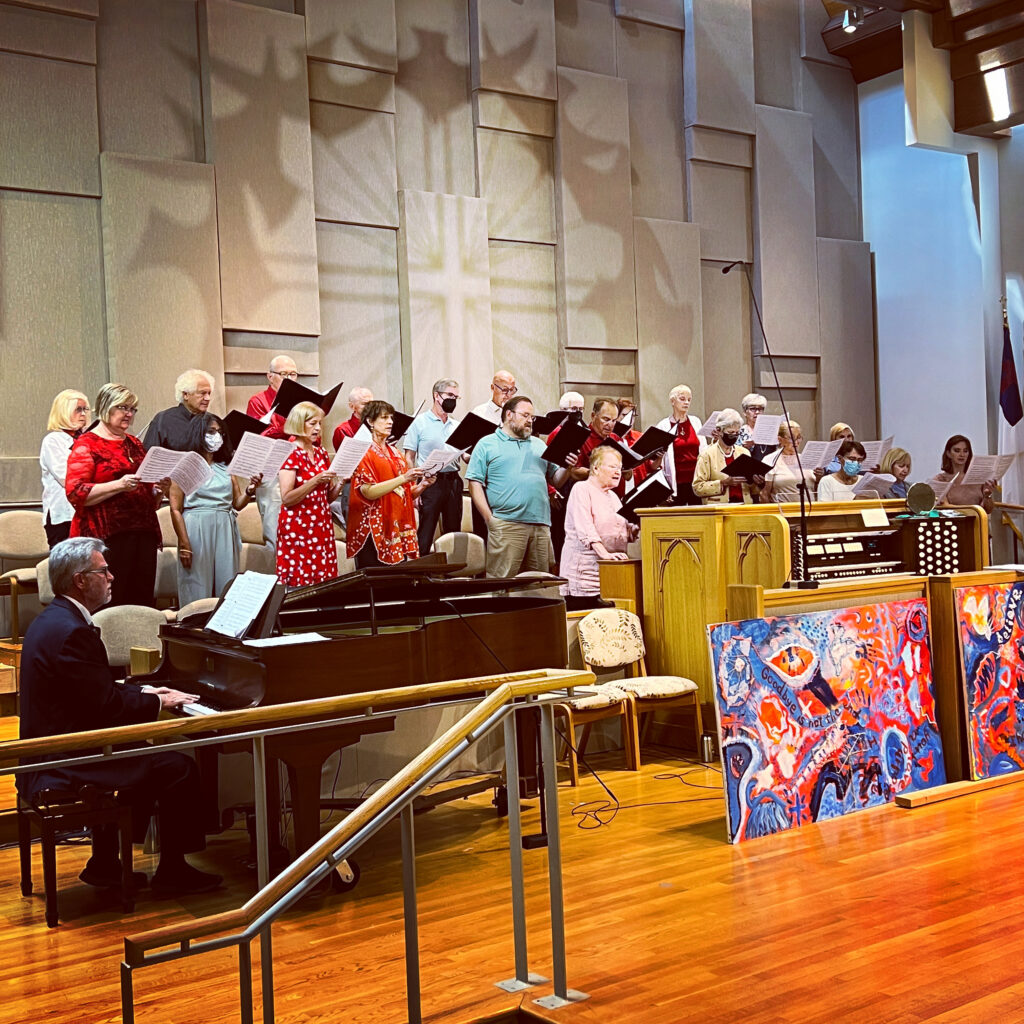 Summer may have begun, but that doesn't mean we're slowing down in the music department at Derry!
I'm excited to share plans for our summer choir season. We'll have all sorts of opportunities: our Tenors and Basses in the "Derry Low Voice Chorus" will sing in June, our Sopranos and Altos in the "Derry High Voices" will sing in August, and the full summer choir will sing every Sunday in July.
No prior singing experience is required; all the pieces are based on familiar tunes, and I have practice recordings available. Music will be provided to you (early upon request), and we'll gather at 9:30 am in the Sanctuary to warm up and rehearse. Even if you've never sung before, I hope you'll join us! If I can answer any questions for you, please don't hesitate to be in touch.
We will also have some exciting special guests through the summer. On June 26, Bob Nowak and his marimba ensemble will provide all the music for worship. Bob has played timpani for us on Easter and Christmas for years, and he's gathered many of his finest students from across the country for this ensemble. You'll not want to miss them!
Mike Klucker will join us to play his cello on July 17, including playing a part on the summer choir anthem that day. One of Derry's favorite soloists, Amy Yovanovich, will be with us on August 7. A quartet of singers from the Susquehanna Chorale — including our very own Greg Harris — will sing for us on August 21.
Here's the full choir schedule. Take a look at your calendar and plan to join us for one or more Sundays:
June 19: Derry Low Voice Chorus/All Glory Be to God On High
July 3: Summer Choir/Eternal Father Strong to Save
July 10: Summer Choir/Nearer My God to Thee
July 17: Summer Choir/Creator of Beauty, Giver of Life
July 24: Summer Choir/Be Thou My Vision
July 31: Summer Choir/What Wondrous Love
August 14: Derry High Voices/Christ is Made the Sure Foundation
Related Articles