Grant Wareham • Director of Music Ministry
September 17, 2020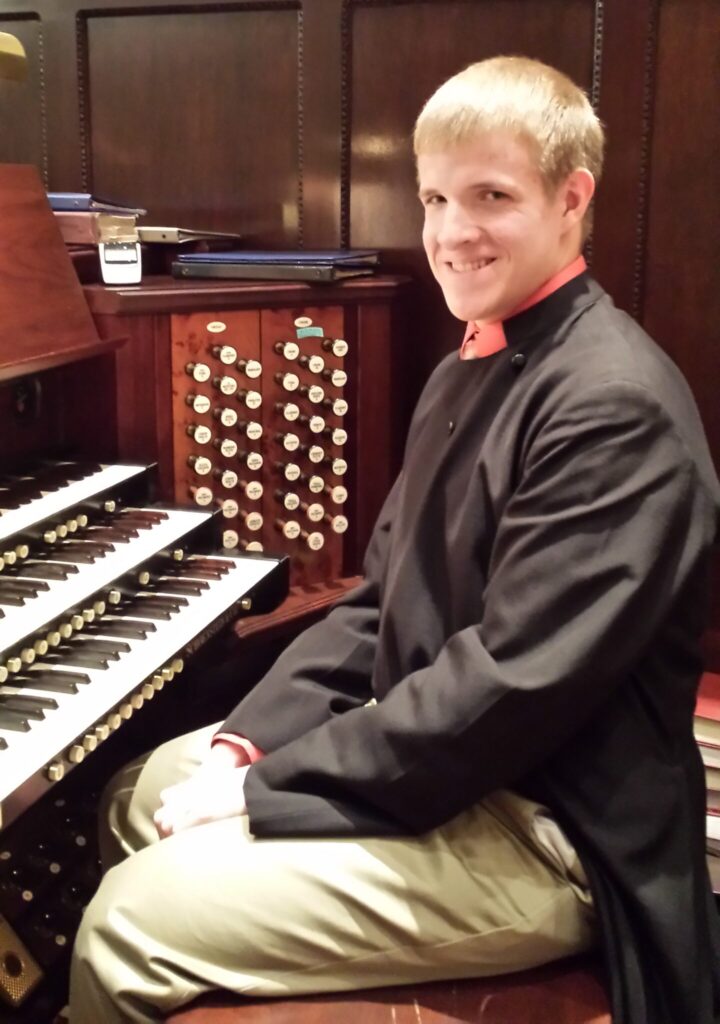 I have always felt that music was a particularly special avenue by which I reach and connect with God. My parents started me with violin lessons when I was five years old, and through most of high school, music was just something I did, almost without considering the impact it would have in my life ever since. Quite frankly, I don't even remember a time where music was not a part of my life.
I do vividly remember playing my first church service. I was 13 at the time, and my teacher (also the director of music at my church growing up) asked me to play the entire service while he was out of town. The preparation in particular was nerve-wracking, but after the dust had settled, I realized the profundity of the responsibility, but also the joy of leading a congregation in the worship of God.
After that first service, I served as a substitute organist both for my church and for other churches around the southwest Ohio region. I also served as the interim organist for a Lutheran church for six months during my junior year of high school.

Throughout all these experiences, I came to realize that, although worship styles varied from church to church, all had a common ideal of praising and worshipping God in their own unique way.
As I was applying to colleges, I remember applying to several programs as a music major, as well as to a local university, where I would have been purely a STEM major. My father is a physician, and I had thought for a long time that I would end up in the medical field as well. However, as I was filling out the "desired major" on the application, I suddenly realized that, if I were to not have music-making as a significant part of my daily routine, I would miss it severely. This was a crystalizing moment for me; I realized that music was really the only career path that would lead to fulfillment.
I moved to Houston, Texas in the fall of 2014 to begin studies at Rice University. I also took a position as organ scholar at Saint Thomas' Episcopal Church in a Houston suburb. It was there that I had one of my most poignant spiritual moments. This happened in a service of Lessons and Carols for Advent that year, the end of my first term in college. It was quite a big service for me with lots of notes to play, and I was really nervous about it. However, as I began playing a hymn in the middle of the service, "Hark, A Thrilling Voice is sounding; God is nigh, it seems to say," I had a very visceral sense that God was in that room at that very moment. Even in the midst of a "work day" that came with a great deal of pressure, I still had a
powerful encounter with God.
Church music in 2020 looks nothing like it had in the past for any of us. However, despite the challenges of this year, moments such as the one I had in Houston are what I work to produce and experience with you each and every week at Derry Church.
Related Articles