Kristen Campbell • Derry Member
September 3, 2020
Editor's Note: On the first Thursday of each month, the eNews feature article highlights the mission focus for the month. In September we're lifting up the Peace & Global Witness Offering. You can always find the current month's mission focus in the Joys & Concerns section of the weekly eNews.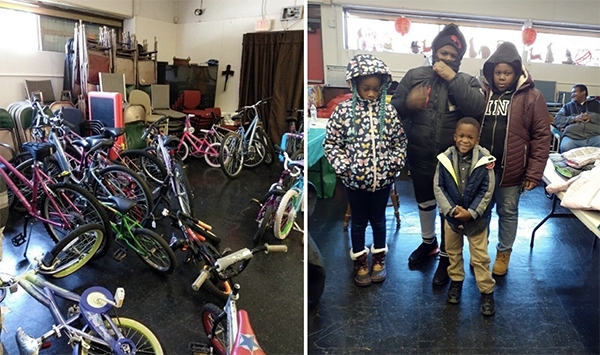 The Presbyterian Church (U.S.A.)'s Peace & Global Witness Offering enables the church to promote the Peace of Christ by addressing systems of conflict and injustice across the world. Derry Church will share 25% of offering gifts with Stop the Violence in Harrisburg. Mid councils retain an additional 25% for ministries of peace and reconciliation. The remaining 50% is used by the Presbyterian Mission Agency to advocate for peace and justice in cultures of violence, including our own, through collaborative projects of education and Christian witness.
Stop the Violence believes that no child should have to suffer the effects of violence. To that end, Rev. R. Mim Harvey, Founder and Executive Director, started the grass-roots, faith-based organization in 1995 to provide a safe haven, as well as other additional support and comforts, to help children become healthy, well-adjusted members of the community. Stop the Violence assists vulnerable children and their families located in the south edge of Harrisburg with food, clothing, and emotional support. Rev. Harvey and her staff have been volunteering since the organization started almost 25 years ago.

Stop the Violence provides an array of services and programs including a food pantry, coat and shoe bank, shelter, counseling, a "JOY' awareness program for youth, Back to School community awareness picnic, Chat and Chew, Thanksgiving baskets, Christmas party, B&M Bike Ministry, Easter egg hunt and baskets, and the Stop the Violence Rally. The purpose of these services and programs are to restore hope in the community and to show its members that they are loved.

Rev. Harvey's gift is bringing people together.
Stop the Violence receives about $30,000 to run its operation. As a result, the partnership with Derry Presbyterian Church is very important to the future of the organization.
Related Articles