Pastor Stephen Introduces Advent Sermon Series: 'Tis the Season
November 25, 2020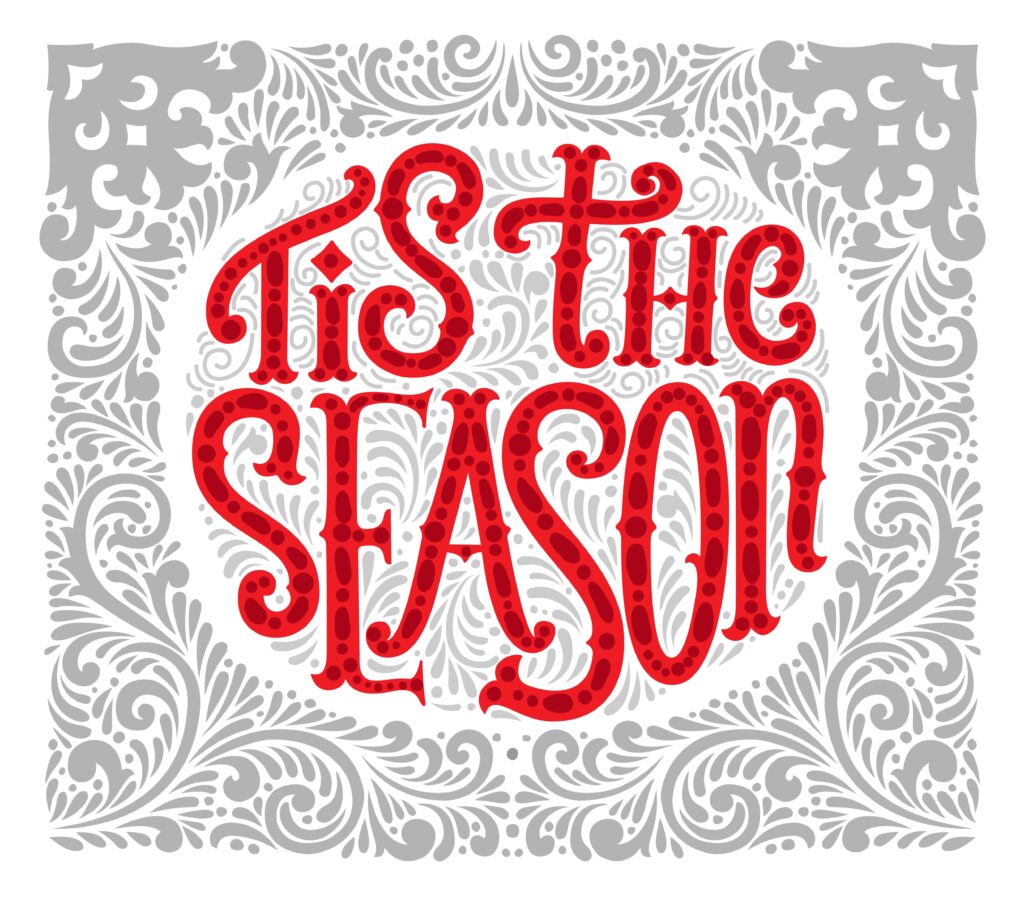 Christmas is my favorite holiday; it always has been. I'm not a very nostalgic, traditional, or cheesy person, except at Christmas. Suddenly, after Thanksgiving, I'm all about those cheesy romantic comedy movies on ABC Family or the Hallmark channel. I know I'm not the only one who loves classics like Mrs. Miracle, The 12 Dates of Christmas, or Snow Globe.

I have certain traditions as Christmas I just have to keep that go back to childhood. There are certain parts of Christmas that just have power for me, that at first look may seem like they are just the secular parts of Christmas, but I think upon deeper examination, they speak to the joy, hope, peace, and love of the Biblical Nativity story.

Christmas Dinner is always big for me. When I was a child, it was the one time of year we had what I called "Little Chickens" (Cornish game hens). It was a big day when I was finally old enough to get a whole one to myself. Christmas Eve dinner and Christmas dinner were important to me not just because of the traditional foods we ate, but because who I was with, and what was about to happen.

Christmas Lights are another tradition that I love. Every year, after the Christmas Eve service, my family would go look at Christmas lights. Sometimes we went to official light displays, and sometimes we just drove through neighborhoods, but we HAD to look at lights. We'd drive by and my mom would say, "ooooh pretty," and we knew she'd say that all the next day as she opened her presents. Christmas lights in the cold dark of Christmas Eve was always peaceful and reminded me of the joy that would come the next morning.

We all have our favorite Christmas Carols we look forward to hearing and singing each year. The carols remind us of the story of Christ's birth, and also what it means for us and the world.

Christmas Gifts are also a pretty important part of Christmas for me, but not necessarily for the reason you'd think. Yes, I loved unwrapping gifts, and I still do. But I loved finding the perfect gifts for my family. I still love gift giving. Courtney tells me Christmas isn't a competition, but I admit to trying to outdo everyone else with my personal, creative, and perfect gifts. Sure, I like to say, "I win Christmas!" but it's all a joke really. What it's really about is showing someone how much I love them, not with an expensive gift, but the perfect gift that shows I know them, listen to them, and understand them. I love gifts and giving because they are expressions of love and relationships.
           
'Tis the Season is our opportunity to preach on these familiar elements of Christmas and explore how the traditions of Christmas speak to the hope and joy of the coming of Christ, 2,000 years ago, in our lives today, and when Christ returns in glory to earth. I hope you'll  join us throughout Advent to celebrate the Good News and respond in our lives once again to the God who comes to us, lives with us, dies for us, and loves us even to the end of the age. With Christmas Dinner, Lights, Carols, and Gifts, we'll celebrate the love and grace of God with us, Emmanuel.
Related Articles