Question of the Week: 10/6/22
October 5, 2022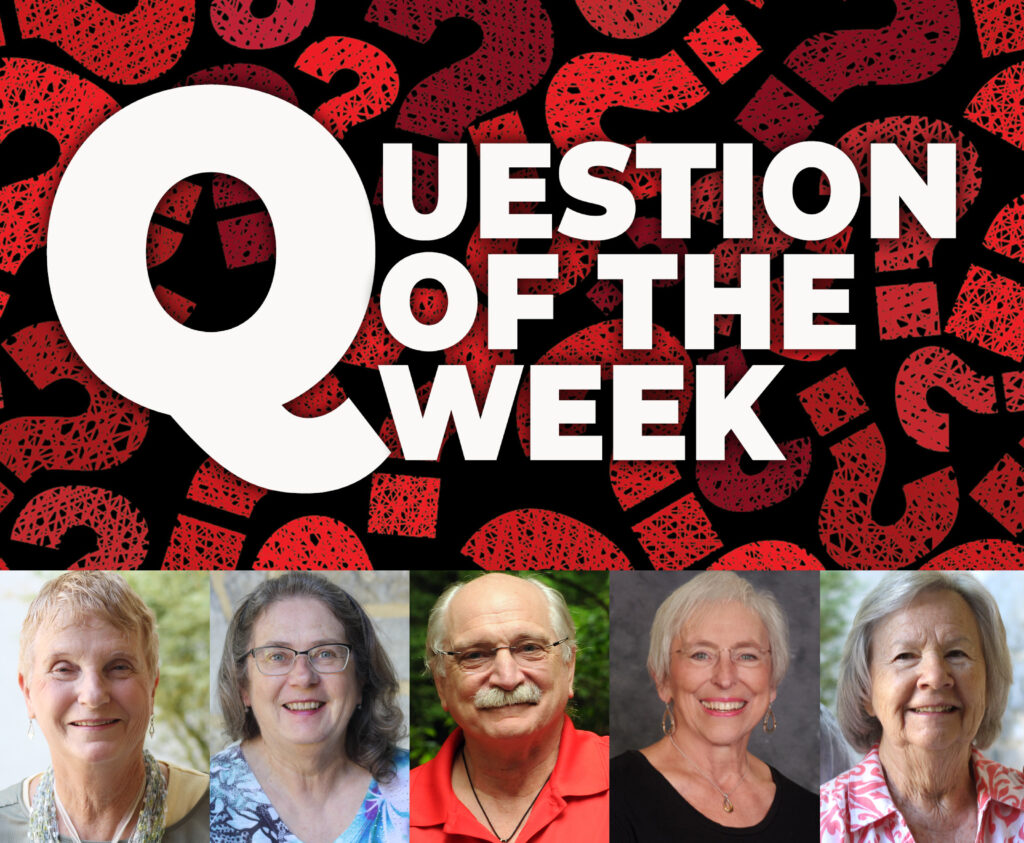 Who is someone unrelated to you that helped you become a better version of yourself?
Susan Kastelic: I am fortunate to have several people come to my mind, but the one to name would be Barbara Hardy who was the Volunteer Coordinator at Hospice of Central PA when I took the training course to become a volunteer 26 years ago. During the course of the training she pushed me out of my comfort zone to take on challenges I didn't think I could accept. Her example and encouragement have remained with me in my hospice work and my life.
Debbie Hough: The person who influenced me so much is Dr. Lamar Williamson. Lamar taught all the Bible courses at the Presbyterian School of Christian Education and he taught us how to do exegesis – which allows the Bible to tell us what it says (instead of practicing isogesis, where we reverse things and we tell the Bible what it says). I learned that Lamar was a missionary in Zaire at one time and I remember seeing him terribly angry one day which was so unusual. He said that Stephen Biko was killed and introduced me to apartheid in South Africa. Lamar showed me the world in a faithful way.
Charlie Koch: There are a number of them over the years and more are being added. The ones that are known most to our congregation are Dale & Blondie Ferguson. There are teachers I would cite from high school and college. Some co-workers and friends. Many moved me at times when I needed course corrections and I am sure most of them have no idea. I think that most of them have no idea that I view them in this light. Our journey through time is a curious one.
Karen Carns: Mrs. Adams, a Sunday School teacher, who taught me to appreciate the beauty of the earth, speak kindly, and love always.
Suzie Gloeckler: Pastor Paul Laurel was my family minister. He confirmed me, married Dave and me and baptized my son. He challenged me all along my journey.
Related Articles