Hey, Kids: Go Trekking Through the Bible with us!
June 24, 2021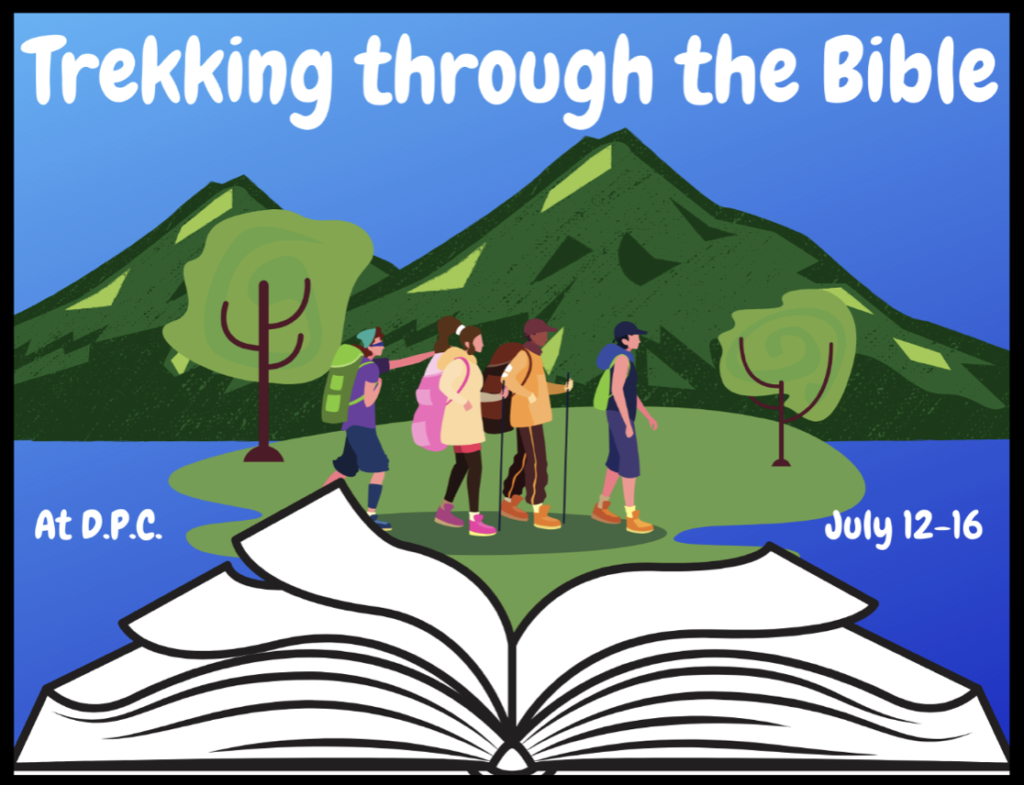 Ages 4 – Entering Grade 2: 9:30-11:30 am July 14-16
Entering Grades 3-7: 6:00-8:00 pm July 12-14
"Trekking through the Bible" is a special week-long adventure created just for the children of Derry Church. We will spend our time together "TREKKING" along with Jesus, Joshua, and Mary & Joseph. We will learn valuable lessons from each of these people, lessons we can carry with us always as we "trek" through our own lives. 
Each day will include time for stories, sharing, creating, singing and snacking. The church grounds will be transformed into our very own church camp and the children will love learning to navigate their way through our time together.
Click Here to RSVP Questions? Contact ME Steelman
Related Articles