Rev. Pamela Meilands • Associate Pastor for Youth & Families
May 27, 2021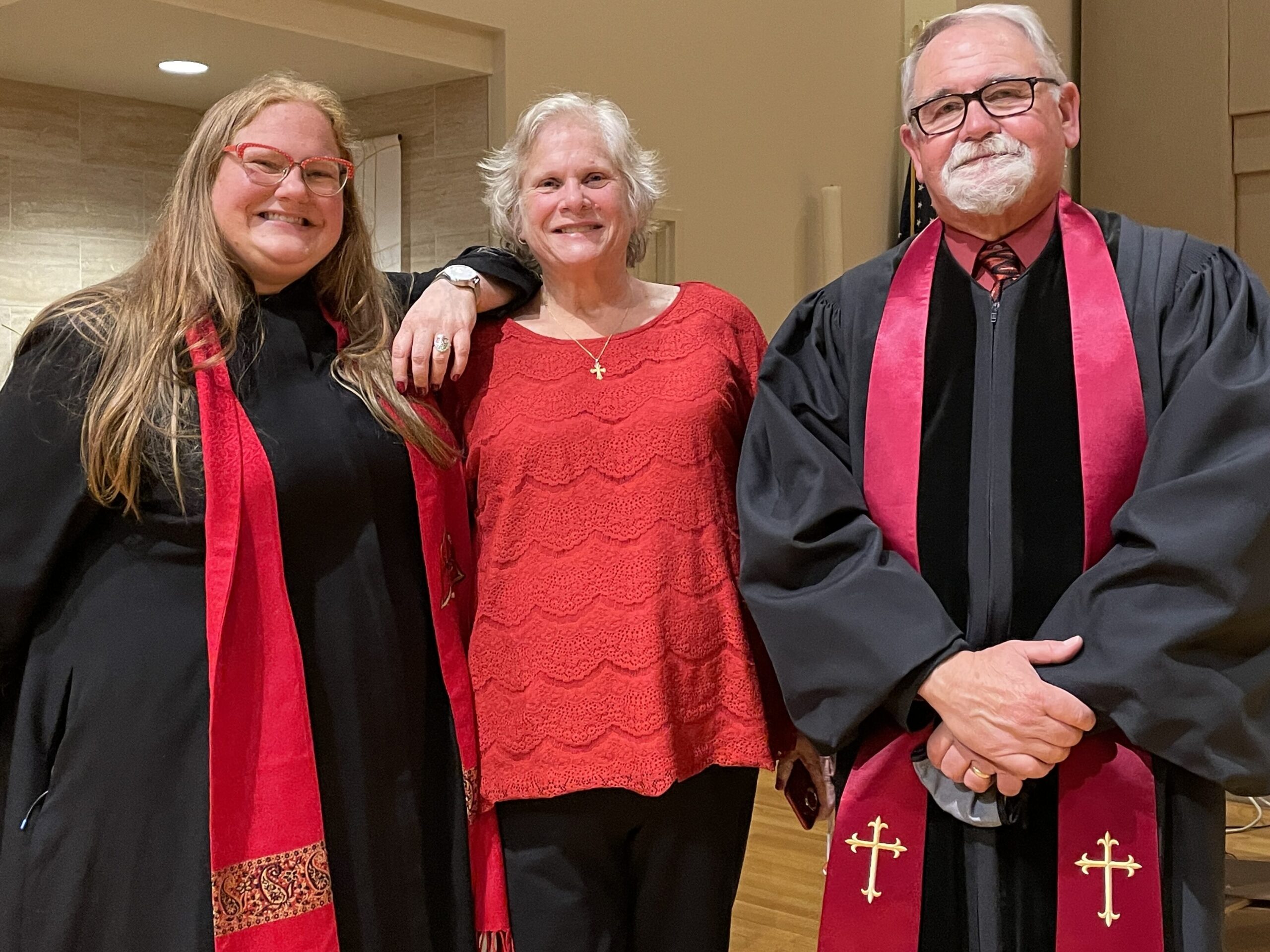 Well, you're stuck with me! Thank you so much to everyone who participated in and worshiped with us during my installation service on May 18. It was a joyful service and celebration of the official start of our ministry together.
As we approach the summer months, it may seem like some of that ministry is slowing down but, in reality, it's just starting to ramp up! Along with the obvious ministry events like mission trips and youth conferences, there is a lot that goes on behind the scenes throughout the summer to prepare for the program year. I am diving into that work with joy and excitement.
During my installation service, Katie Steelman offered a charge to the pastor. She charged me to lead the children and youth of Derry Church with creativity and love, to teach about the love of God and how we can all share that love with one another, to offer missions and other opportunities to show Christ's love to our local and not-so-local community. I am honored to take on those challenges and responsibilities.
This summer, a small group of middle school youth will travel to Charleston, WV, for a mission trip. There are a number of COVID-19 safety protocols in place to keep everyone safe and healthy, since some middle schoolers will not yet be eligible for vaccinations. In Charleston, we'll worship together and we will work in the name of God to better someone's life. This may take the form of painting a house or working on landscaping. It might be preparing a meal that is to be served at a homeless shelter. No matter the job, we will work with love and care as we follow Christ's commandment to be of service to those in need.
A small group of high school youth will be heading to Montreat later in the summer. There we will spend time in fellowship with one another, worshiping and learning about God, as we dive into the theme Called to Connect. It's a lovely homage to the past year, where connection has been difficult to find, as we continue to take steps back towards normal. God created us to be connectional beings and I am excited to explore that with the youth at Montreat this summer.
Katie also challenged me to get to know the youth and children, learning more about them and their interests. I look forward to spending time with all of our age groups this summer to do just that. Through summer Sunday school programs, Bible studies, worship, and fellowship events, I will be gathering with all ages and taking the time to get to know all of you better. It has been a hard transition, not being able to greet many folks upon my arrival at Derry and I am overjoyed that we are slowly but surely able to start gathering again.
This summer will be filled with learning and teaching, planning and doing, adventures and quiet study. I look forward to spending this season with you all here at Derry and in places like West Virginia and Montreat as I do my best to live into the charge I was given at my installation service.
Related Articles