Rev. Pamela Meilands • Associate Pastor for Youth & Families
November 24, 2021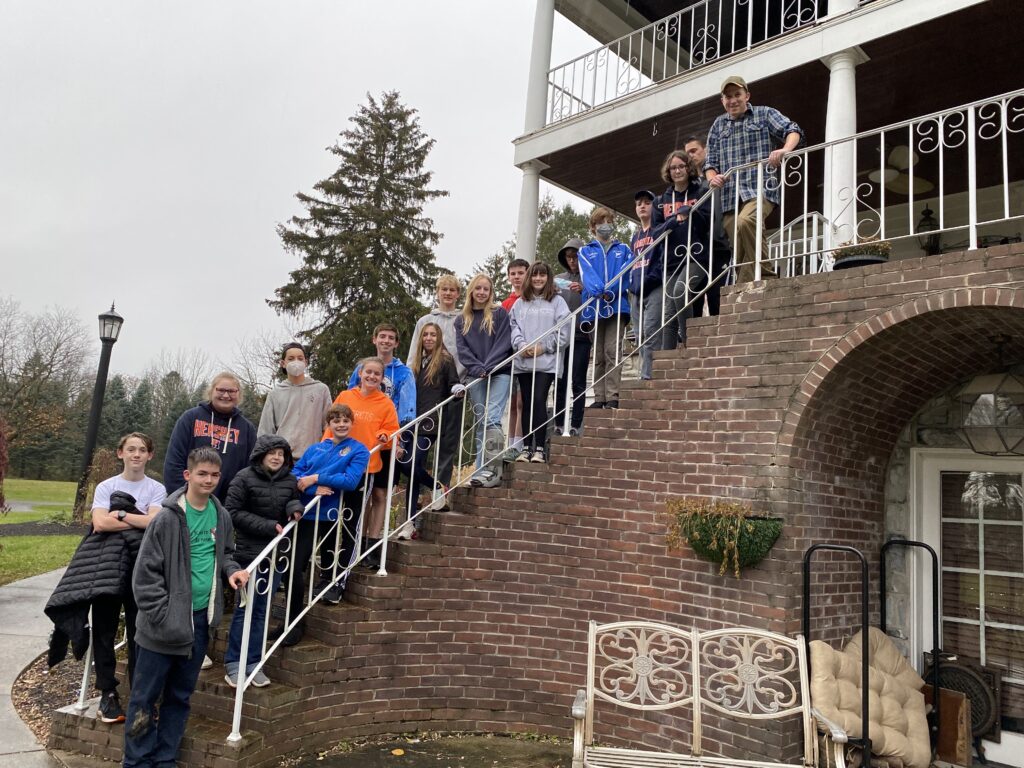 What's happening in Youth Ministry?
I send an email with that title nearly every week during the program year. That email goes to the youth and their families. Occasionally, one of our events or announcements makes it into the eNews but I still get questions from folks about what the youth are up to. Sure, the puppets present a children's conversation every couple of months and Youth Sunday is a big draw (which, by the way, is coming up in February) but the questions are understandable. The majority of what we do happens when no one else is in the building and, during times like the Sunday School hour when others are around, we're tucked away in our little basement corner.
So, without further ado, here is what's happening in youth ministry!
On Sunday mornings, our youth participate in the Creative Ministry Workshop. It's a time when we do some of the "usual" things, like rehearse for puppets and pray together but we also use the time for other creative endeavors and explore how faith and creativity intersect. We've created an art installation that will hang above the atrium during Advent, we've started working on our final puppet performance of 2021, and we'll be jumping into Youth Sunday preparations, soon, along with other creative ministry opportunities.
For the first part of the year, youth group shifted meeting times to gather in the evening, instead of right after church. We share dinner together before moving into a time of worship and Bible study, and close out the night with games. We also have fun special events, like the Fire and Field Day that Pastor Stephen just ran and a trip to a Farmers Market and Corn Maze that we took in October. We've got our Christmas Party coming up in December as well as the official announcement of our summer plans! I am hopeful that we'll be able to get a retreat on the schedule for this spring but hesitant to make a commitment just yet because of the uncertain nature of COVID-19.
Confirmation Class has been motoring along this year, too. We gather once each month, with a second optional gathering time being added starting in December, and between our meetings, the youth in the class are encouraged to interact with one another on a Google Classroom as they explore their faith and what they believe. Our goal for this confirmation class is to better integrate the youth into the life of the church so you can expect to see them in worship, at committee meetings, and working with mission partners, too.
In all, we've seen 25-30 different kids throughout the program year so far and average about 15-18 different youth each Sunday between our offerings. It's been a pretty good start back after being forced online for much of the 2020-21 program year. I'm having a lot of fun now and I'm looking forward to the future as we continue to innovate and build up towards the excellent youth programs that we want to host at Derry Presbyterian Church.
Related Articles