Rev. Stephen McKinney-Whitaker • Pastor
September 8, 2022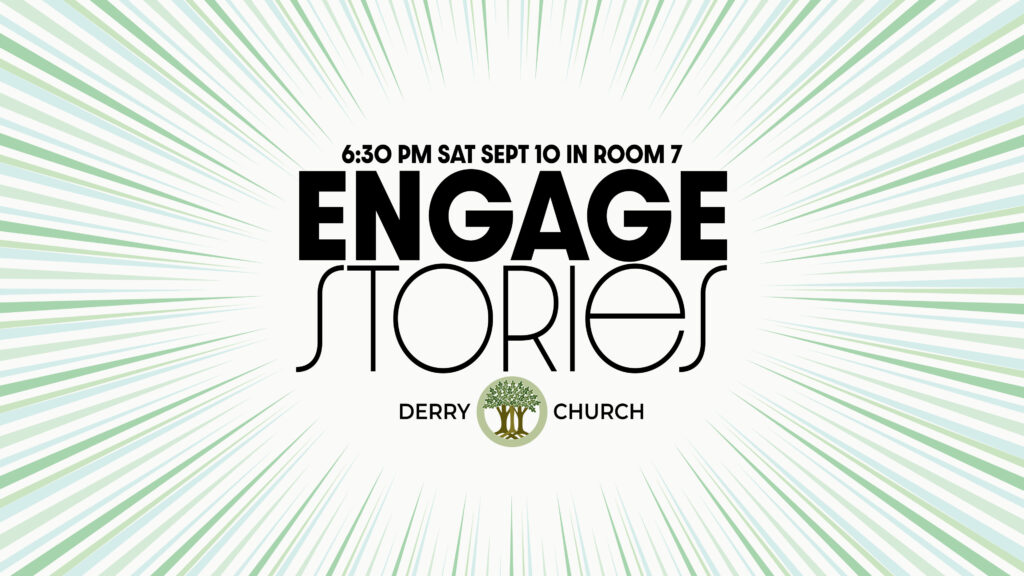 I love stories: reading, watching, singing, telling stories that entertain, educate, shape, and transform. Everybody has a story: ordinary stories, extraordinary stories, stories that delight, entertain, and educate … stories that make you laugh, think, hope and cry. Stories are the raw material from which we live our lives.
I understand stories as the space where I can speak my questions, express my uncertainty and brokenness, the hurt done to others by me, and the hurt done to me by others.
In our diverse and divided nation, shaped by the ebb and flow of mutual fears and antagonisms, stories can be uncomfortable or discomforting. They can also be restorative and transformative. Each can hold a surprise that opens up life to me and allows me to know and learn about other experiences and ways of life.
I believe we need to create more spaces for storytelling and listening, because a space of stories becomes a space of engagement, and engagement and experience precedes understanding. We cannot reconcile and move forward living better lives together without on some level understanding one another. This is why I'm excited about Derry Church embarking on a new experience together called ENGAGE STORIES.
ENGAGE STORIES is a storytelling event where five people have up to ten minutes each to tell a true story from their own lives, and then the audience gets to ask curious questions. Our first event's theme is "Once in a Lifetime."
Everybody has a story that deserves to be heard. Our first group of storytellers will be:
George Porter is going to tell a story about how a fractured jaw helped to repair a fractured relationship.
Sara Woodbury says, "When I was 11, I took a trip that changed me in ways I could not have imagined before boarding the plane from Cleveland to Paris. I'll share with you some of the things I found beautiful, funny, curious, and shocking during my once in a lifetime adventure."
Natalie Taylor will share about her recent experience traveling to Poland to teach English to Ukrainian refugees.
Frances Mohler will share a story about being caught in a scary and dangerous situation on a church mission trip.
Dan Dorty is going to tell about his 2020 life-saving and life-changing kidney transplant.
I hope you'll come to the ENGAGE STORIES event at 6:30 pm Saturday, Sept 10 in Room 7. Come prepared to listen, to learn, to ask questions, and grow closer to one another through the power of stories.
Related Articles