The Derry Discovery Days board consists of eight members who serve three-year rotating terms.
The board meets on the first Monday of every month, August through June.
---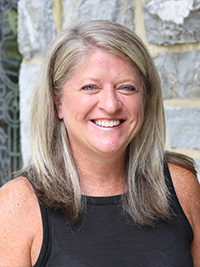 Interim Director, Derry Discovery Days Preschool
My family moved to the Hershey area in 2013 and we instantly fell in love with the community!  I have worked at Derry Discovery Days since 2016 and have loved my time with our students in the Busy Bee, Butterfly, Enrichment and Lunch Bunch classes. I graduated from the University of Delaware with a BA in Communications and spent many years in my field in the Philadelphia area.   In my spare time I love going to the beach, cheering on my two kids with their sports teams, cooking, kayaking and snuggling my Bichonpoo, Toby! I feel so blessed that Derry Discovery Days is part of my life.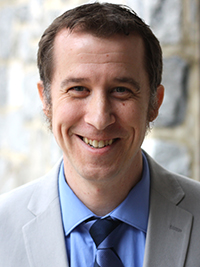 Rev. Dr. Stephen McKinney-Whitaker
Pastor
I have been an ordained Presbyterian Church (USA) Pastor since 2006 and the Head of Staff Pastor at Derry since July 2017. Previously, I served as Head of Staff at United Presbyterian Church of Peoria where I helped start a preschool and serve on its board. My wife Courtney and I have a daughter in the DDD program.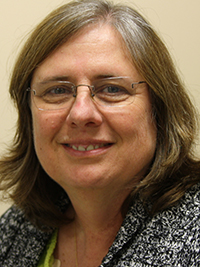 Heidi Keene
Chairperson, Nursery Liaison and Elder
I've been a member of Derry Presbyterian Church since 1986. My husband Jack and I are the parents of two daughters and the grandparents of two wonderful boys. My youngest grandson, Jett, is enrolled in the Ladybug class. Most of my professional life has been spent working in the early childhood field. When my girls were infants I ran a family daycare. I then worked for the Lebanon YMCA for 19 years in both their school-age program and as director of their Children's Center. After that I went to work for Child Care Consultants as a STARS Specialist/Community Outreach Coordinator. Now I am a happy stay-at-home Grandma, watching Jett and getting his brother Noah off the school bus. I was part of the committee that founded Derry Discovery Days. Through the years I have been on and off the board serving in different capacities. Currently I am the church Nursery Coordinator, as such, I serve on both the Derry Discovery Days Board and the Christian Education committee. In my spare time I enjoy painting, crocheting, baking, and travel.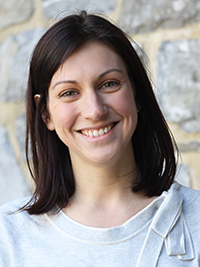 Megan Williams
Parent Representative
We joined the Derry Discovery Days family in 2017 after moving back to Hershey from Nashville. To say that my children enjoy the program is an understatement: they absolutely love going to school! I have a daughter and a son who will attend each level of the DDD program.
I believe there is great value in learning by experience, and the DDD curriculum allows the children to develop in a hands-on, experience-based way. I have been in the hospitality industry for 15 years and currently am a Food and Beverage manager for Hershey Entertainment and Resorts company at the Hershey Lodge. I am studying to be a Sommelier through the Court of Master Sommeliers. When we're not going to school or working, you can find us exploring local parks and markets, playing in nature, tending gardens, riding bikes, or being a tourist in our hometown. I am very excited to be able to give back to a program that has, thus far, provided my children with so much! I look forward to getting to know all of you and your littles over the next few years. In the words of Ghandi: Learn as if you will live forever.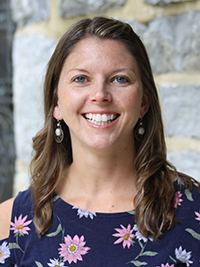 Priscilla Berk
Member of Derry Presbyterian Church
My family and I have been members of Derry Presbyterian Church since 2017.  My oldest son, Gavin, graduated from Derry Discovery Days and my other son, James, will be in the Busy Bee classroom! I am very excited to be joining the Busy Bees as a Teacher's Aide this school year! I have over ten years experience as an elementary teacher and am certified in Elementary Education, English as a Second Language, and have my Masters in Literacy from the State University of New York College at Oneonta.  In my spare time, I enjoy being a part of the MOMs Club of Derry Township, volunteering, reading, and exercising.  I am grateful for the opportunity to be part of a thriving and nurturing preschool like Derry Discovery Days!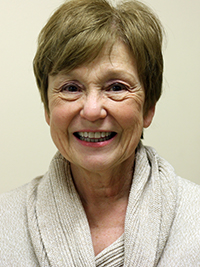 Kristine Elliott
Member of Derry Presbyterian Church
I've been a member of Derry Church since 2016, having spent the previous 40 years in western Pennsylvania. I was an active member of First Presbyterian Church, serving multiple terms on the Board of Deacons. I also helped to establish the preschool at our church, which was the first in the area to offer extended day programming.
At Derry I serve as an Elder and as Chairperson of the Christian Education Committee. Working with this exceptional committee has truly been an honor as I watch the commitment each member has to the education of the Derry Church community.
I have a BA and M.Ed. in Speech Language Pathology from the University of Virginia. My career was spent in healthcare both as a clinical speech pathologist and as a manager for therapy departments in a healthcare system. One program that I was privileged to manage was our -pediatric therapy department.
I am delighted and honored to serve on the DDD Board and to work with this dedicated group of individuals to continue and to expand the outstanding program available at Derry Discovery Days.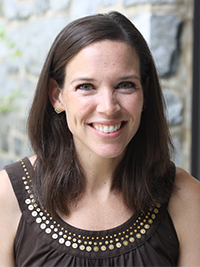 Kelli Fargason
Parent Representative
Our family has been a part of Derry Discovery Days for three years, as our second daughter attended the Busy Bee and Butterfly classes. Our youngest child, Dickson, is enrolled in the Busy Bee class this fall. I hold a B.S. degree in Early Childhood Education from Texas A&M University. Before choosing to stay home with our three children, I taught Kindergarten and first grade. My experience is in public schools in Alabama, North Carolina, and for a Department of Defense Primary School. I am eager to support the valuable preschool program that DDD provides our community.