Discovery Days Preschool
Let the little children come to me, and do not hinder them, for the kingdom of God belongs to such as these. And Jesus took the children in his arms, put his hands on them and blessed them. Matthew 19:13-15
An outreach ministry serving young children ages one through five years old
Open September through May
Meets Monday through Thursday at Derry Church, Hershey, PA
At Derry Discovery Days preschool, we consider it a privilege to care for your children, surrounding them with God's love as they discover the world around them, make new friends, create and play. Our goal is to provide a value-based program that helps children gain positive social, emotional, intellectual and physical experiences.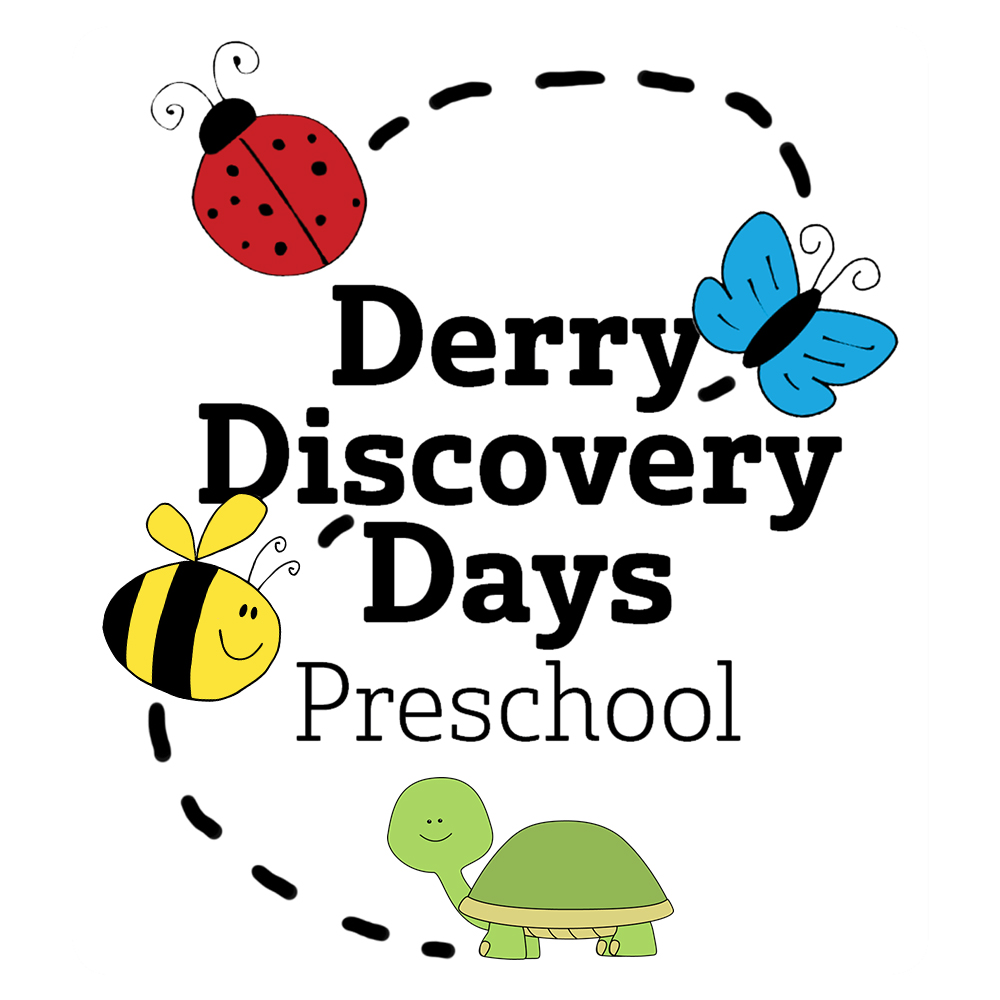 2022-23 School Year Registration
Please email Laura Cox to receive a registration link and to coordinate a tour of our preschool. Or call 717-533-9667 ext. 201.
Meet the Preschool Director, Laura Cox, and the Derry Discovery Days Board
Two years old by Sept. 1
TWO-DAY OPTION: Monday/Wednesday or Tuesday/Thursday 9-11:30 am
FOUR-DAY OPTION: Monday through Thursday 9-11:30 am
Three years old & potty trained by Sept. 1
9-11:30 am Monday & Wednesday (2 days)
9-11:30 am Tuesday & Thursday (2 days)
9-11:30 am Monday through Thursday (4 days)
Four or five years old & potty trained by Sept. 1
9-11:30 am Monday-Thursday mornings (4 days)
12:30-3 pm Monday-Thursday afternoons (4 days)
2022-23 Dates of Interest
Sept 1 – Teacher meet & greet
Sept 6/7 – First day of preschool classes
Oct 10 – No classes: Columbus Day
Nov 8  – No classes: Election Day
Nov 10/11 – School Photos
Nov 21-28 – No classes: Thanksgiving break
Dec 22-Jan 2 – No classes: Christmas break
Jan 16 – No classes: Martin Luther King Day
Feb 20 – No classes: Presidents' Day
Feb 22 – Family Ash Wednesday service 9:15 am
Mar 13 – No classes: Inservice Day
Apr 5-10 –  No classes: Holy Week/Easter
May 16 – No classes: Election Day
May 25 –  Last day of school
Up to two in-service days to be determined
Weather-Related Delays & Cancellations
DDD follows Derry Township School District for weather-related delays and closings. When the school district has a 1- or 2-hour delay, DDD morning classes will be held 10am-12 pm, afternoon classes 1-3pm. When the school district dismisses early, DDD WILL NOT have afternoon classes
COMMUNICATION WITH PARENTS
"Strengthen a parent…and you strengthen a child." Mr. Rogers
Open and informed communication is essential for your child's successful development at Derry Discovery Days. We achieve this by informing parents about our routines and objectives.
The staff is available to meet with parents after school hours. Appointments appreciated.
Newsletters keep parents informed and updated on all events and activities.
Parents are welcome to observe their child's daily routine. Should parents have concerns regarding the health and safety of their child, please discuss these issues with the Discovery Days Interim Director, Laura Cox. The staff welcomes suggestions and ideas. We truly appreciate the parental support given to the program!
Questions? Contact Laura Cox, Director