Sunday Classes
9:00-9:45 am
GRADES 6-12 meet in the Youth Room with a maximum of 12 youth.
CHILDREN (AGE 4 – GRADE 5) meet in Fellowship Hall with a maximum of 20, and include activity stations, fellowship with friends, and music.
Registration is REQUIRED. Complete one form per participating child/youth/adult. Class sizes are limited: when a class is full, that option will be removed from the registration form.
ISSUES CLASS FOR ADULTS meets in Room 7 with a maximum of 25 or online.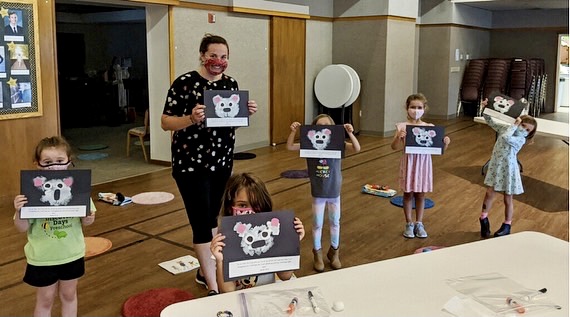 To attend in person, sign up in advance and join the class in room 7 with a maximum of 25 people. 
The live stream will begin at 8:58 am, and you can watch on derrypres.org or on our Facebook page or YouTube channel.
Live stream participants can email questions and comments to info@derrypres.org and questions will be addressed as time allows.
If you can't attend on Sunday morning, the live streamed class will be available for viewing later on Facebook and YouTube.
NOVEMBER ISSUES CLASSES: Watch Online or Sign Up to Attend November Classes in Person
Nov 1: Andy Phillips, Executive Director of Logos Academy Harrisburg, presents Lessons from Preschool: What a White Boy from the Suburbs Learned about Poverty, the Poor, and Educational and Racial Injustice. Andy didn't know what he didn't know. Raised in suburban Philadelphia, followed by a 30 year career as a suburban presbyterian pastor, the poor were just not on his radar. But launching Logos Academy changed all that. He was exposed, through the eyes of three-year-olds and their families, to the impact of generational poverty, racial injustice and educational inequities all too common in the urban public school systems. Most troubling of all, he became aware of his own deep, unconscious racism. In this class we'll explore these issues and how they shape the education and unique approach of the Logos Academy model.

Nov 8: Rev. Cheryl Galan, Interim Executive Presbyter, Presbytery of Carlisle, presents Braiding Sweetgrass. Early in the pandemic, at the recommendation of her daughter, Cheryl picked up the book Braiding Sweetgrass: Indigenous Wisdom, Scientific Knowledge and the Teachings of Plants by Robin Kammerer. She found its stories to be good medicine for her soul. For Issues Class, Cheryl will choose a couple of these stories and weave in a fourth strand: the strand of the Gospel, that we may find sustenance, healing, and flourishing. Giving and receiving, gratitude and reciprocity are themes braided from stories of goldenrod and asters, pecans and strawberries, maple sugar moon, the three sisters, and honorable harvest. What might we learn from listening?

November 15 & 22: Rev. Dr. David Miller, pastor of Wesley Union Wesley Union AME Zion Church, Harrisburg, will present a synopsis of the History of the AME Zion Church along with the rituals, practices, and beliefs. The purpose is to open up a dialogue about worship and fellowship. The goal is to help each of us understand why we do what we do in our respective denominations.
FAITHFUL READERS Book Discussion Group
Meets Once a Month on Zoom: Sunday mornings from 9:15-10 am • Call the church office for the meeting ID (717-533-9667)
Download the 2020-21 book list (PDF)
Join the conversation online: Faithful Readers Facebook Group