Health Supplies You Can Donate During Derry's Season of Giving 
Add to Calendar: AppleGoogleOutlookOutlook WebYahoo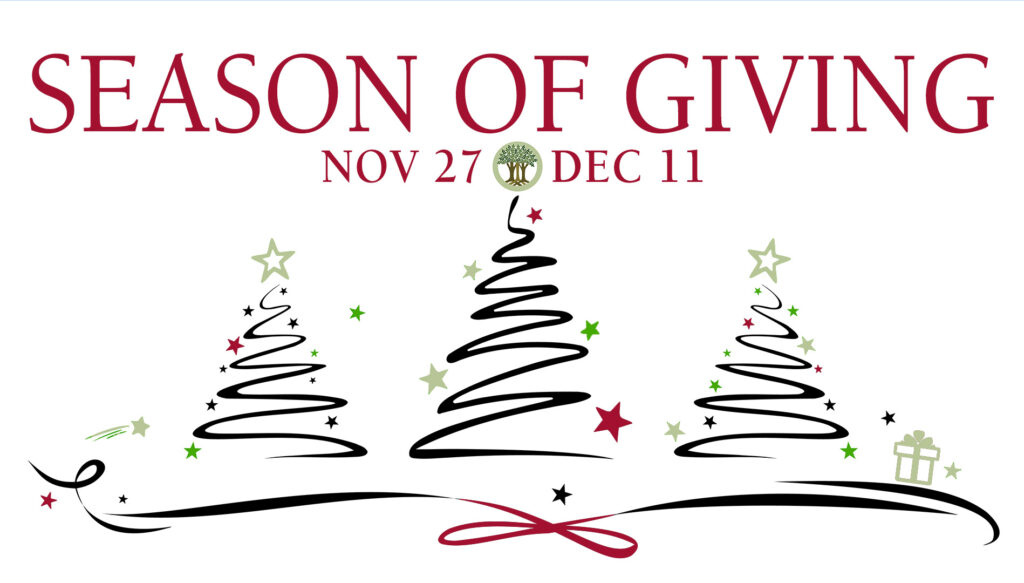 From Nov 27 – the first Sunday in Advent – through Sunday, Dec 11, Derry Church will be giving AND receiving! In the upstairs hallway, you will be able to pick up Advent devotionals and drop off items for the food bank, health care supplies for one of our mission partners, and gift cards for racetrack workers and children whose families use the Hershey Food Bank and Community Outreach. NO hats/gloves/scarves needed this year.

Here's the list of supplies requested from Rev. Drew Stockstill that will support Christ Lutheran Church's Health Ministry:
Men's and women's plain underwear
Men's plain white undershirts
Travel sized tissues and cough driops
Hygiene items: lotion, shampoo, conditioner, deodorant
Plain Tussin
Muscle rub
Chest rub
Emergen-C, Airborne, Zinc
The Season of Giving takes the place of last year's Derry Drive-Thru and previous years when you could choose tags from the Christmas tree in the downstairs atrium. You won't see a tree downstairs this year as that space is now being used for fellowship and community. Just pop upstairs to participate in Derry's Season of Giving!
Related Articles