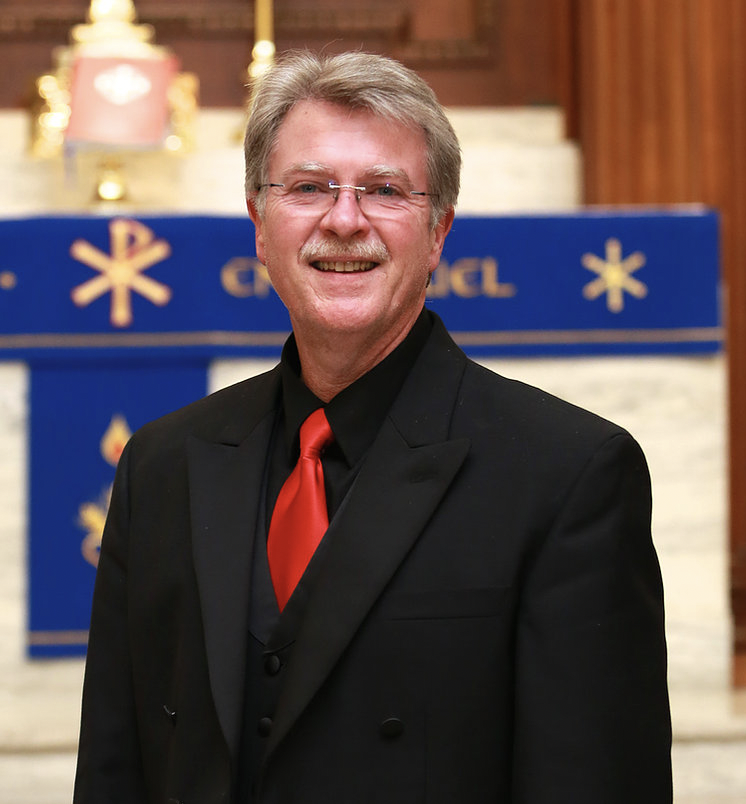 Derry Church is delighted to welcome Eric Riley as Artist-in-Residence in Choral Arts. Eric will work with the choir and provide mentorship for Grant Wareham.
When Grant was hired last year, we said we would provide an opportunity for Grant to study under an established director who could serve as a teacher and mentor as Grant grows into the role of Director of Music Ministry. It wasn't possible to offer that opportunity during the pandemic. Dan Stokes has ended his time working at Derry and we are incredibly grateful for Dan's service, leadership, music, and friendship as he moves into retirement and other opportunities.
We look forward to having Eric share his gifts and passions for choral music with the choir and congregation at Derry Church.
Eric Riley was appointed Artistic Director of the Wheatland Chorale (Lancaster) in 2012. He recently retired as Artist in Residence at St. Matthew Evangelical Lutheran Church in York, and before that, he served nine years as the organist and director of music at Harrisburg's Market Square Presbyterian Church.
Eric graduated from Syracuse University School of Music with a degree in organ performance, and later earned his Master's in Music from the Scarritt Graduate School of Vanderbilt University. Eric is an accomplished conductor and organist who has led programs across the country and in Europe.
Eric lives in Hummelstown with his wife Christine, who sings alto in the Wheatland Chorale. He begins work at Derry Church on Nov 1 and will be present in worship on Sunday, Nov 7.