Liz Barna • Principal and Assistant Head of School at Logos Academy
July 30, 2020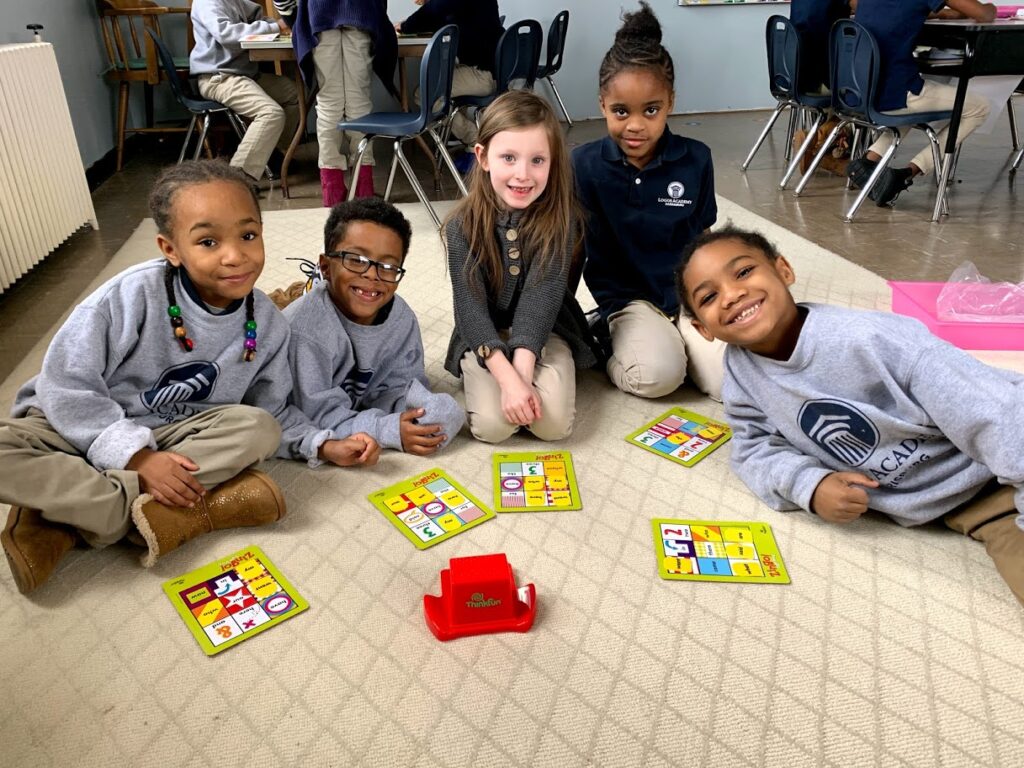 Editor's Note: On the first Thursday of each month (or close to it), the eNews feature article highlights the mission focus for the month. In August we're lifting up Education of Children. You can always find the current month's mission focus in the Joys & Concerns section of the weekly eNews.
Liz Barna and her family are frequent Derry Church worshippers. Last year, Derry decided to sponsor the building of a new second grade classroom at Logos Academy with a financial gift of $10,000. This summer the Mission Committee helped construct and paint the classroom.
---
Terry is tall. She towers above me even when we are sitting in chairs across from one another at the office table. She wears her red GIANT grocery store work polo, where she works the night shift in the bakery. Terry is known for her quiet and gentle way. Exhaustion radiates from her and I can tell she is worried as we sit to discuss her first grade son's performance in school. It's not good. Antoine struggles in every subject and his attention span is short, leading to disruptive behavior and repeatedly getting out of his desk. His sickle cell anemia leaves him fatigued and thirsty throughout the school day.
This was before the novel Coronavirus pandemic. As we worked hard to provide excellent distance learning and the technology, including laptops for many of our families, I worried that this was not going to be enough for families like Terry and Antoine. Unfortunately, my fears were proven to be true. Antoine completed almost no work online for the remaining 11 weeks of school. Terry simply did not have the capacity to work the night shift and teach her child. There was very little support around her to make this happen. Like many parents living through this challenging time, she suffered depression and felt hopeless.
Antoine is not alone. Only 65% of our student population was able to complete online learning. Many completed very few assignments. Those parents lucky enough to work are often solo-parenting and return home at 7:00 or 8:00 pm only to be faced with multiple children's full day of online assignments to oversee.
We at Logos are determined to offer a high-quality, yet safe learning environment this fall and our families are desperate for that support. Many of our families have family members who have had or have died of Covid-19, yet they do not have the economic resources to be able to stay home with their children. Logos Academy is proud to partner with these families by offering an excellent education in a safe environment.
At Logos Academy, we are actively preparing for the return to school by implementing Covid-19 protocols set forth by the CDC and the Department of Education, such as air-filtration systems, cleaning protocols and staff training. Most importantly, we strongly believe that in-person education is crucial to a young child's emotional development, especially for children like Antoine. It is essential that we support these families.
Related Articles