Claudia Holtzman • Elder
January 13, 2022
Last year Derry Church offered the opportunity to buy shares to support a child's education in Pakistan through the Presbyterian Education Board (PEB). A remarkable $6,649 was raised for the PEB General Scholarship Fund in 2021.
In addition, there were 10 Derry families who took the extra step and chose to purchase 10 shares and support a child's education for the entire year. When asked why they made this commitment, we received the following responses: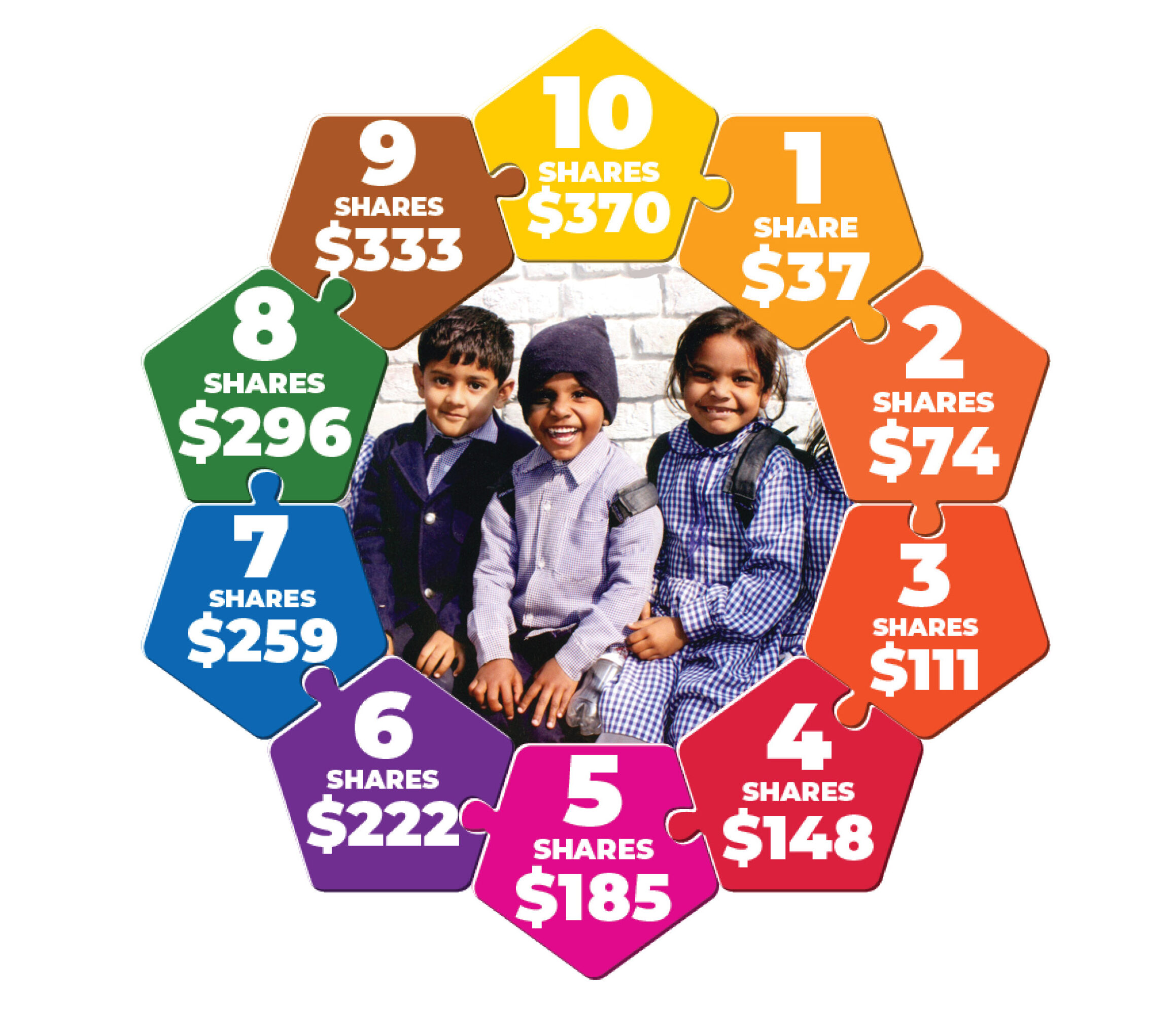 There are lots of opportunities to support great causes, but few that have a direct impact on the life of one individual. Funding a scholarship offers that student the opportunity for a great education and hope for a brighter future. Sue and Jim George

We chose to provide a scholarship for a Pakistani girl because as educators we believe in the transformative power of education. I do not know where else we could make such a difference in someone's life for such a small contribution to fund a scholarship. Sue Whitaker and Al Reed

In 2020 I chose to sponsor a child's education through PEB in Pakistan. I do this to honor my own grandchildren, who have the luxury of living in a country with free public education – my wish is for all children to be blessed with knowledge through education. Kristy Elliott

We are supporting this fund because we feel strongly about supporting the education of girls in a country where they may not otherwise have the same opportunities as they have here in the United States. James and Ellen Mosher

Jay & I have chosen to support this program because it is a priority of our church and we believe in it. It is so important to help educate children, especially in places where there is great need. They are our future. Jay and Carol Carr

We chose to support a child's education through a scholarship because we believe everyone deserves the opportunity to learn in a safe and supportive environment. Education has the power to change a life, a community, and the world, so we are thankful to have the opportunity to help others receive the gift of education that will last a lifetime. Much of our own education was funded through scholarships, and we wanted to pass that gift along to someone else.
Courtney and Stephen McKinney-Whitaker

We chose to provide support for the children/schools in Pakistan for several reasons. Education is the way out of poverty and to a better life. We believe in the partnership with PEB and the work they have done. We look forward to Veda's updates and visits. We will continue to support this program as we are strong believers in its mission. Mike and Tracey Kinney

For 11 years, Derry Church has maintained a partnership with PEB. PEB operates 25 schools, primary through high school, including some boarding schools, that serve more than 5,900 students. Derry, through our Friends of Sargodha group, has a particular relationship with the schools in Sargodha. Our goal is to provide ten scholarships every year. You can help.
A full scholarship for a day student is approximately $370 a year, about a dollar a day. We are dividing that amount into ten shares, $37 each, to offer you the opportunity to support a portion of a scholarship. 
You can purchase one or more shares by writing a check to Derry Church notated "Pakistan Scholarship" or giving online through the church website and selecting "Pakistan Scholarship."
Whether you are able to give one share, three, or 15, together we can fulfill the dreams of more students in 2022. PEB students will thank you for the precious gift of education that will help them contribute to positive changes in society as citizen-leaders in their communities, churches, their country and the world. Who knows? Your student may one day be the one to change the world.
Related Articles