Mark Hawthorne • Executive Director, Boys & Girls Club of Harrisburg
May 6, 2021
Editor's Note: On the first Thursday of each month, the eNews feature article highlights the mission focus for the month. In May we're lifting up one recipient of the Pentecost Offering: the Boys & Girls Club of Harrisburg.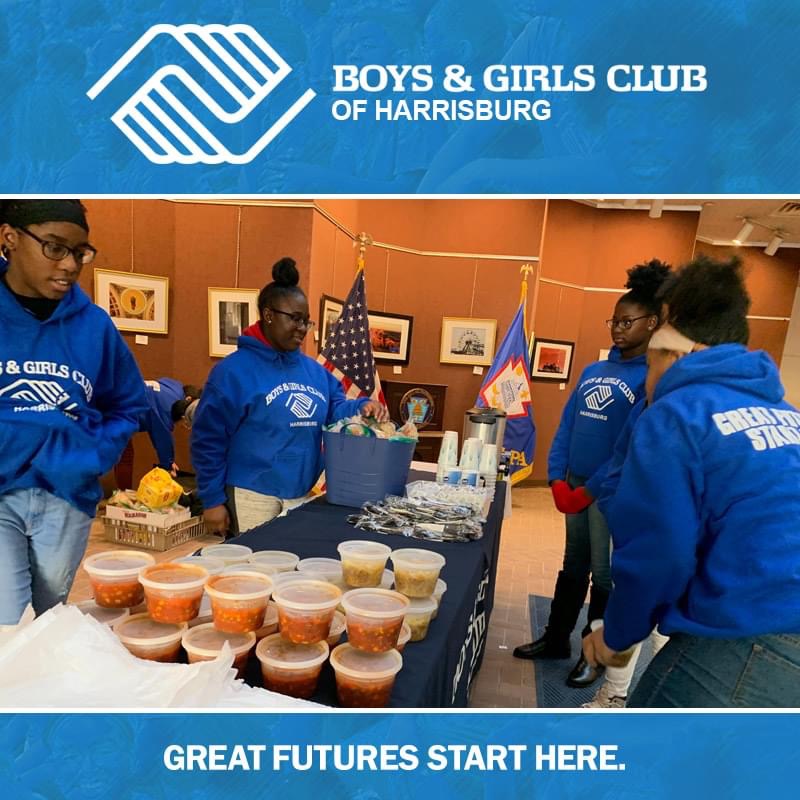 Along with the rest of the world, the COVID-19 pandemic has deeply impacted the Boys & Girls of Harrisburg, but we remain steadfast in our mission to provide a safe place for children to learn and develop into productive citizens. In a time when the future is uncertain and adults find it challenging to remain positive, our children's safety and their access to quality opportunity continue to be our highest priority.
The COVID-19 pandemic has allowed the Boys & Girls Club of Harrisburg to expand our mission by intently supporting the "whole family." Since March 2020, the Boys & Girls Club has partnered with Harrisburg City Police Department, Harrisburg City School District, Camp Curtin YMCA, and Central Pennsylvania Food Bank, distributing grab-and-go dinners at both of our facilities helping to serve over 1,000 families per week. We continue to distribute meals today with our bi-weekly food pantries in collaboration with Central Pennsylvania Food Bank and the Mid-West food Bank serving over 140 families.
The Boys & Girls Club of Harrisburg (BGCHBG) also collaborates with Representative Patty Kim's "Community Schools" initiative at the John N Hall clubhouse, and has established multiple programs using a virtual platform model designed to impact our members such as Science Explorers, ABii, an education assistant robot and arts & crafts activities.
Our 2021 Summer Program begins June 14 and is expected to serve more than 100 children spanning the ages of 6 to 18. We have planned a fun and exciting experience for our members including S.T.E.A.M programs, computer literacy, vocational and gardening classes. The Camp will be stretched out over a full 12 hours where our membership will be divided into three age groups over the course of the day. We are thrilled to offer our children several new opportunities. The Boys & Girls of Harrisburg will receive a High Tunnel Greenhouse from the United States Department of Agriculture. The greenhouse is going to be a phenomenal opportunity to teach our children sustainable life lessons. BGCHBG will be a part of a pilot project across 12 cities that includes 200 Connectivity Zones. Through the Connectivity "LIFT" Zones, we are building a continuum of connectivity to support students and community members who need access to the internet and provide them with a connected experience in as many spaces as possible in this new environment.
Finally, we will embark on a great health care initiative called the "Scrubs Program" which focuses on health care careers such as Infection Prevention, Medical Lab Technician, Physical Therapist, Occupational Therapist, Paramedic & EMT, Nurses, and Respiratory Therapist for middle school students.
Your support continues to enable us to live up to our motto. "THE SAFE POSITIVE PLACE FOR KIDS! GREAT FUTURES START HERE!!"
Related Articles