Arts Alive Welcomes the Lebanon Big Swing Band
August 17, 2022
4 PM SUNDAY, SEPT 25 IN THE SANCTUARY • AN ARTS ALIVE EVENT • FREE WILL OFFERING
The toe-tapping sound of the Big Band era will fill the Sanctuary when the 16-member Lebanon Big Swing Band plays for Derry Church's 2022 Arts Alive Cultural Series.
The Lebanon Big Swing Band was organized in 1990 by Edgar Felty, Lee Moyer and Karl Wolf, Jr. — members of Local 401-750 of the American Federation of Musicians in Lebanon — to provide an opportunity for area musicians to present music of the Big Band Era. Their repertoire includes music in the style of favorite dance bands such as Glenn Miller, Benny Goodman, Tommy and Jimmy Dorsey, Harry James, Count Basie and Duke Ellington. Most members of the band have "day jobs" and come together to rehearse and play concerts and dances and entertain audiences as a hobby. They are all accomplished musicians who learned their basic music skills in school instrumental programs and have enjoyed enhancing their lives by sharing this style of swing music.
The Lebanon Big Swing Band has played at Derry Church twice before, and performs across Central PA throughout the year under the direction of trombonist and band leader Steve Leibig. The ensemble includes vocalist Lauren Schuyler as well as two original members of the band: Lee Moyer and Warren Daugherty. The musicians remain dedicated to keeping the spirit of Big Band alive.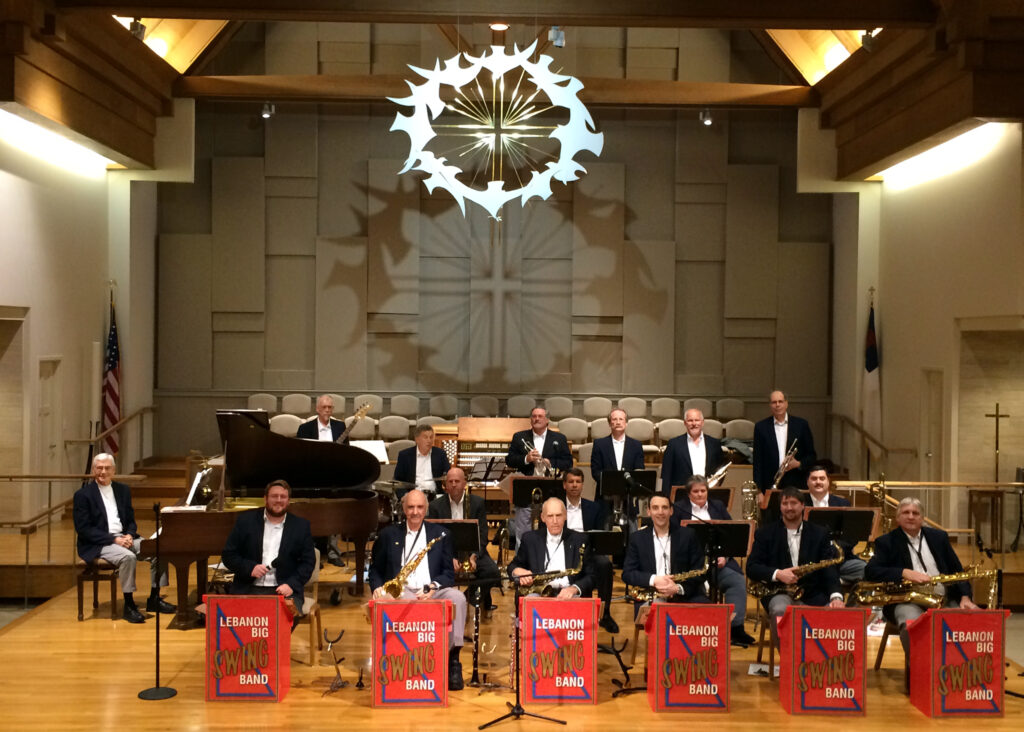 Related Articles