Derry Church's Session has approved hiring Shawn Gray as our Director of Christian Education
November 8, 2023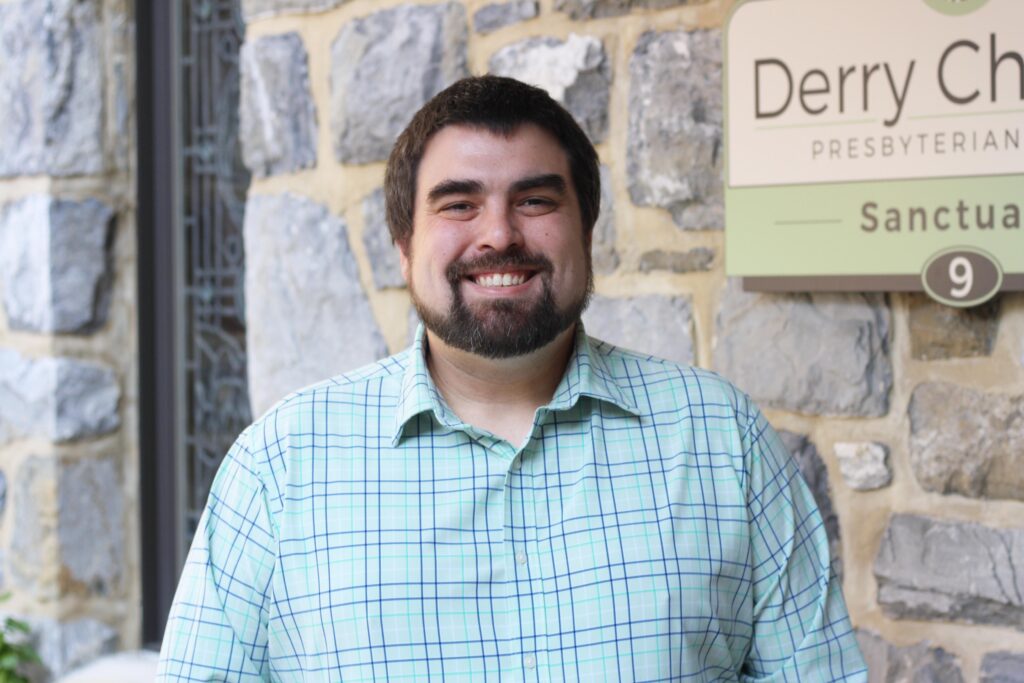 We are excited to welcome Shawn to our ministry team as of December 1. He has many years of experience working with children and youth in a Christian Educator role, most recently at Paxton Presbyterian Church.
Shawn has completed seminary and all the requirements to be an ordained pastor in the Presbyterian Church (USA). There are just a couple procedural things that need to be completed before he can accept a position as an ordained pastor. When those things are completed over the next few months, Shawn can then serve as our Associate Pastor for Christian Education.
This is a two-year contract position similar to the annual contract we had with Rev. Marie Buffaloe for many years. Please be in prayer for Shawn and Paxton Church through this transition. Shawn will bring energy, experience, knowledge, and passion to our Christian Education ministry and to Derry Church as a whole.
Shawn Gray grew up in the Pocono Mountains region, graduating from Messiah University with a Bachelor of Arts in Christian Ministries with a Youth Focus and a minor in Adventure Education. He has served in camps, para-church ministries, behavioral health and rehabilitation services, and parish ministry for the past 20 years.
Shawn graduated from Lancaster Theological Seminary with a Masters in Divinity. He is married to Mollie and their family includes an eight-year-old son, Gideon; a five-year old daughter, Mercy, and two rescue dogs, Beryl and Rex. Shawn enjoys working with his hands doing automotive and home repair, going on adventures outdoors and traveling. He has been to Juarez, Mexico, South Africa/Swaziland (Eswatini), Scotland, Palestine (West bank)/Israel, and Canada. Shawn's ministry inspirations are Mr. Rogers, Martin Luther King Jr., and the Apostle Paul.
Shawn says, "I am excited and honored to be invited to serve at Derry Church. If everyone whom I met so far is any reflection of the church as a whole, it will be a blessing to walk alongside the church and do the good work that God has in store for all of us."
Related Articles