In September, Reading is Elemental!
September 6, 2023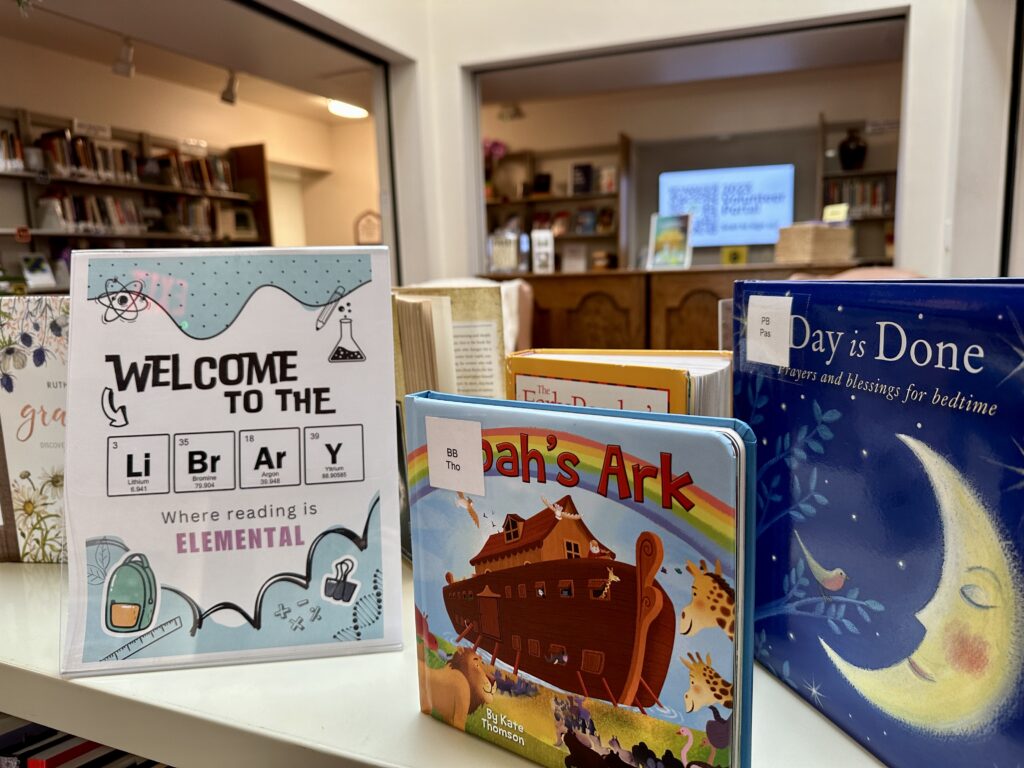 Big congratulations to the winners of our Summer Reading Challenge, Hudson and Oliver Bartz! These pint-sized readers won the big prize of naming an upcoming sermon. They requested Transformers. Will the beast rise? Will there be an appearance from Optimus Prime? Stay tuned…it will surely be more than meets the eye. Thanks to everyone who participated and visited the library this summer. Come back often!
Did you know you can spell L-I-B-R-A-R-Y with symbols from the periodic table? Makes sense since reading is elemental! Visit the Codington Library this back-to-school September and check out our collection of books about science.
Interested in science and theology? Try Wrestling with the Divine (231 Kni)
Brush up on your theoretical physics in a graphic novel about Stephen Hawking (YA Bio Haw)
Study the archaeology of ancient Egypt (J 932 Log)
Let Fred Rogers explain the psychology of families (PE 306 Rog)
Try your luck with botany and plan a Bible Garden for next spring (635 Hep)
Have medical questions or want to be an ally for someone in your life? We have titles about anxiety, autism, cancer, Parkinson's, Alzheimer's and many more.
Search these keywords and titles anytime in our online catalog, or stop in to browse the shelves (the library is just inside Entrance #1). While you're there, don't forget to write on the Back-to-School graffiti wall and see how our staff answered questions about their favorite school memories.
Related Articles