Mission Accomplished!
June 29, 2022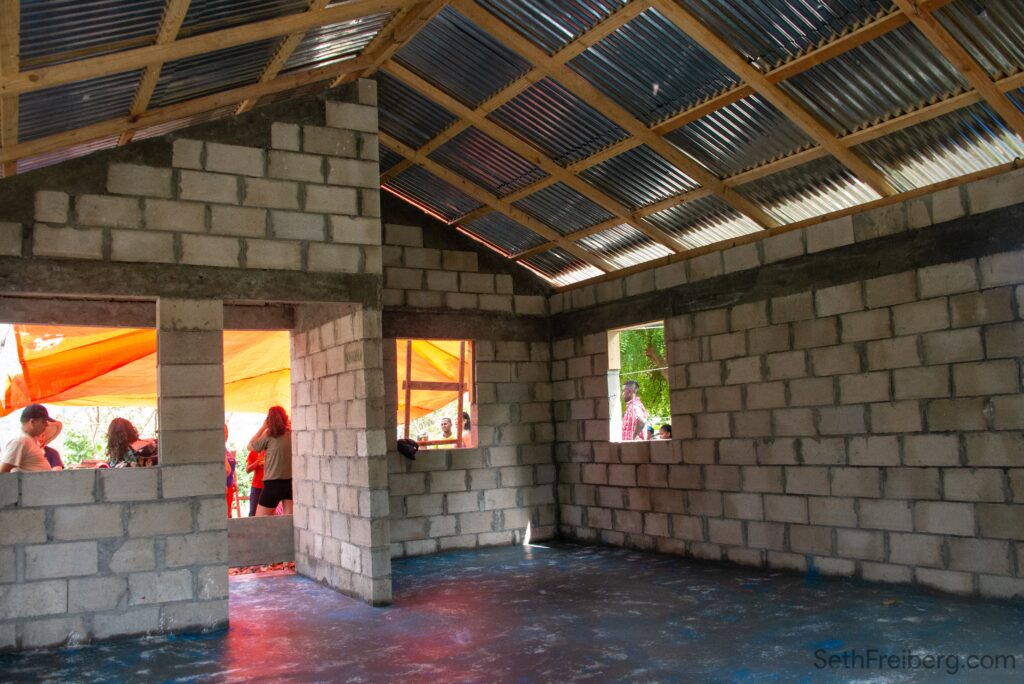 Thanks to your donations to the One Great Hour of Sharing Offering, these Derry-related folks and their friends from Morgan Stanley NYC were able to replace an old, corrugated metal house with the secure new cinderblock home shown above, located in the La Guama area of the Dominican Republic. Note that a porch is a cultural feature of the area. For the first time the group was able to paint a portion of the exterior and to participate in pouring the cement floor. The floor and the secured, bolted roof can be seen in the interior photo. Doors and louvered windows were added this week.
A joyous dedication of the new home took place with the family, friends, neighbors, masons, and Derry and Morgan Staley groups participating. Big thanks to Derry participants Pete & Doris Feil, Claudia Holtzman, Lynn Shirk, Mark Dear, Seth Freiberg and Amanda Ruch, and thanks to Seth for providing the great photos!
Related Articles