Question of the Week: 9/29/22
September 28, 2022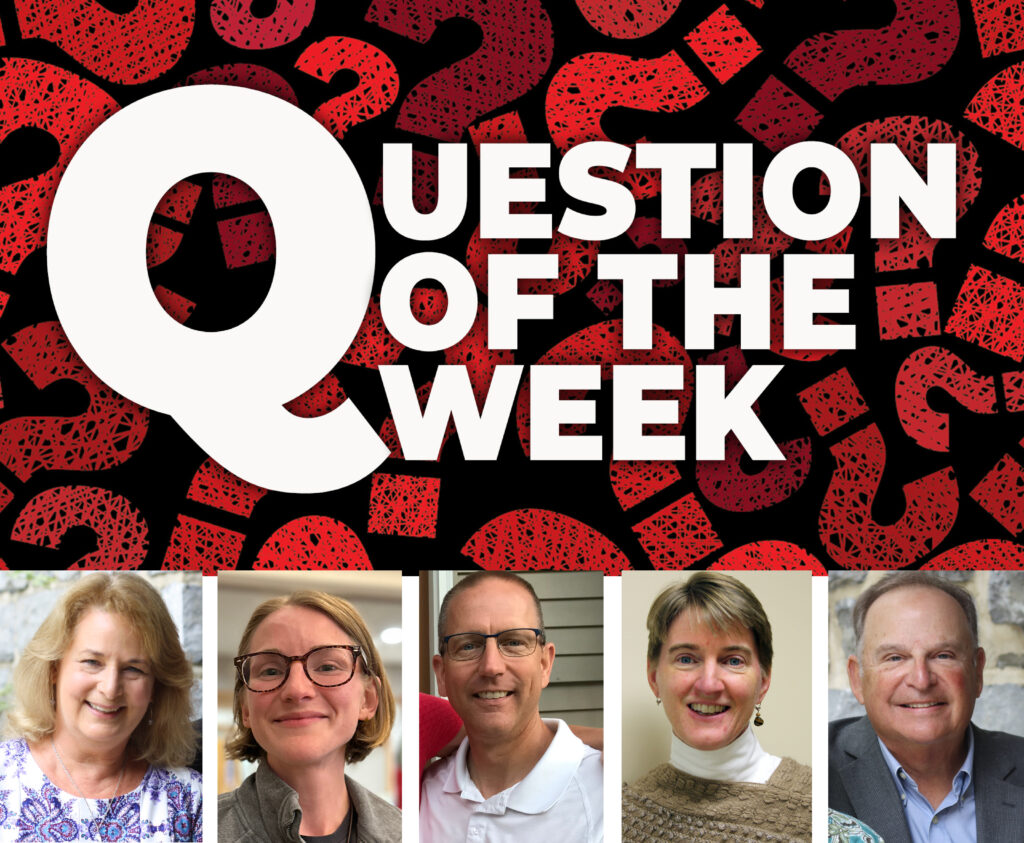 What teacher made the biggest impact on your life, and why?
Lynn Shirk: Dr. Ion Agheana, my college Spanish professor. He encouraged me to apply to be a teaching assistant during my sophomore year. I was painfully shy and I had never even considered becoming a teacher. I got the job and discovered my passion for teaching.
Elizabeth Gawron: Art teachers have always been the people who created an environment I could grow in as well as make mistakes in. The art teacher who has made the greatest difference in my life is my husband, Luke. His loyalty, commitment, creativity and faith in me have transformed my life into the blessing it is today.
Brian Montgomery: Professor White, my freshman (Plebe year at the Naval Academy) English professor, a very animated teacher, gave his perspective on why a BS degree (yes, bachelor of science) in English would stand me in good stead as a Naval officer. I was convinced and changed my major from Aerospace Engineering to English. It was a big change, and in hindsight, a good one.
Susan Stagg: Mr. Marchetti, my sophomore English teacher in high school. He challenged us (and required us) to be critical thinkers, and I believe that is an essential skill that is served me well throughout my life.
Ron Hetrick: My junior high school teachers. They recognized that I had academic potential and encouraged me to want to exceed in school. Because of this experience, I decided I wanted to be an educator as my future occupation. This decision led to a very fulfilling career.
Related Articles