Patti Jo Hibshman • Deacon
August 19, 2021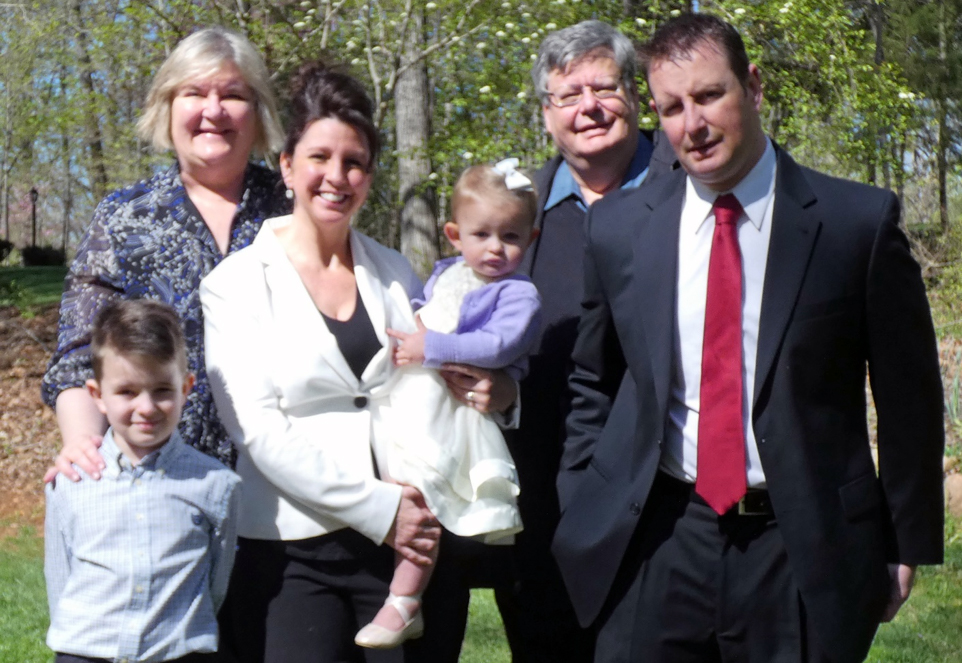 "You better come quickly: Eric has had a bad accident," a girlfriend of Eric's told me over the phone on October 7, 2002. "He is at Lancaster General Hospital." Dave and I were in Canada for his job. I called him at work as I quickly packed some clothes and our dog and cat. We drove seven hours to Lancaster. As we crossed through customs at the border, I was on the cell phone trying to get more information. Dave told me to get off the phone. It was midnight when we arrived at the hospital. We had to go through the emergency room. We asked to see Eric. They told me they needed to page the chaplain. I panicked and thought he had died.
Later, we learned that this was the procedure. The chaplain appeared and walked with us to the neuro-intensive care unit. Eric was unrecognizable. He had fallen off a roof he was repairing and landed on his head. He was in a coma. He had acute brain trauma.
The doctors and nurses told us the next several days would determine if Eric would survive. It was important to keep his temperature lower with cooling blankets. He had a pressure gauge on top of his skull. Eric was 22 years old and in great shape from his Army service. He had shattered his skull in his face and broken his right arm. Time became a blur. Dave and I slept in a nearby conference room. Family arrived and took our dog and cat with them. Eric was in a coma for three weeks. It was the nurses who kept reinforcing to us that he would recover. They gave us hope.
Eric had procedures done to place a tracheostomy tube in his throat and to repair his right arm fracture. He had a peg tube for nutrition. He also had a filter placed in his lower legs to prevent blood clots from traveling to his upper body. When he came out of the coma, he was transferred to a regular hospital room. He could not talk or eat or walk. We were told he needed to recover in a nursing home. I believed the Rehabilitation Center at the Hershey Medical Center would be able to help him better.
With persistence, the Rehabilitation Team accepted Eric's transfer. He celebrated his 23rd birthday at the HMC Rehabilitation Center. The team of nurses, doctors and therapists were aggressive with treatment. The tracheostomy was removed right away. Eric had to learn to swallow, talk, eat, walk and toilet. The only therapy he disliked was music therapy. To bribe him, we would get him soft ice cream.
This whole time Eric had many visitors from family, friends and ministers and lots of prayers. He had a little black dog, a Lab and Jack Russell mix named Jack. His cousin took care of Jack while Eric was recovering. Eric missed his dog and wanted to get home. Jack even visited him at the Rehabilitation Center. After 28 days in rehab, on November 27, 2002, Eric came to our house. He got stronger and healed over the next year as we took him to outpatient therapy.
Today, Eric is working, married to Amy, and the father of Coleson (6) and Kayla (2). We are so grateful that he recovered with God's help from his injuries.
Related Articles