Susan Kastelic • Derry Member
January 21, 2021
Celebration! The word on my Epiphany star which I received from Derry last January. It was easy to think about Celebration coming into the new year knowing that we had two trips planned, a beach week, and family celebrations. New beginnings are easy to celebrate. I have that star posted where I can see it every day.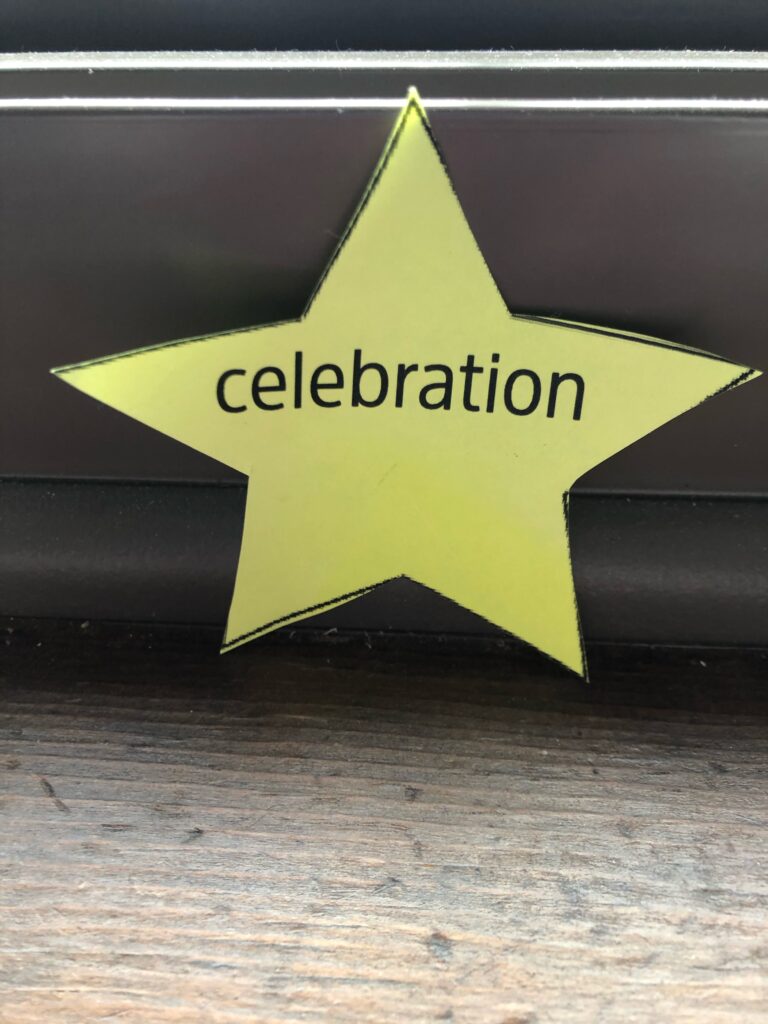 As we returned from a two-week trip to Florida, blissfully unaware of how serious the situation with the virus was here in Pennsylvania, things began to change. It was March 13 and by the time we got home from the airport, the schools were planning to close for two weeks. Since we had been away, we hadn't stocked up on essentials and found them in short supply.
The next several weeks were an adjustment for all of us. Choir practices were canceled, church was closed, going anywhere seemed to be a risk. We used Giant Direct, brought the groceries in and disinfected the packages. If we had to go into a store, we wore gloves in addition to masks. Due to the shortage of cleaning materials, I made my own bathroom cleaner and still use it.
I realized this would be how we would be living for quite some time and it seemed to me that instead of swimming against the tide the best thing to do was to go with the flow. It was enjoyable to see families we had never met taking neighborhood walks. I began to embrace it, looking at it as an opportunity to organize files, drawers, and closets. I dug through family files that I had long ignored. In that activity, I found many interesting pieces of my family history, some of them disturbing, but worth acknowledging. I found a new kind of quiet.
I decided that the best thing to do was not to think about what had been taken away but what had been given during this time. For me it was the gift of time, time to not be so busy and time to prioritize what I do with my life. Probably the most difficult was the three month separation from the grandchildren but even that was not at all as heartbreaking as what many families endured. So many had to say goodbye to loved ones without the benefit of a celebration in church. So many were unable to visit their older relatives. My challenges have been small in comparison.
As the time has gone on, I have found ways to find joy in each day and I have been eternally grateful for what Derry Church has done to help us stay connected, to provide meaningful worship, and offer online support. Being able to sing in a small group was a new experience for me and I enjoyed it. Friends of mine who do not have this from their churches tell me how fortunate I am.
I know that I have the resources to successfully get through whatever is ahead in the coming months and I know each day I am able to embrace the Epiphany star and find a way to make this challenging time one of celebration, albeit different, still Celebration!
Related Articles