Jeannetta Politis • executive director, the joshua group
May 5, 2022
Editor's Note: On the first Thursday of each month, the eNews feature article highlights the mission focus for the month. In May we're lifting up the Pentecost Offering, where your gift helps the church encourage, develop, and support its young people, and also address the needs of at-risk children. Derry Church will send 40% of its Pentecost Offering receipts to support the work of Joshua Group in Harrisburg. The remaining 60% is used to support children-at-risk, youth, and young adults through ministries of the Presbyterian Mission Agency. You may give online or write checks to Derry Church notated "Pentecost Offering."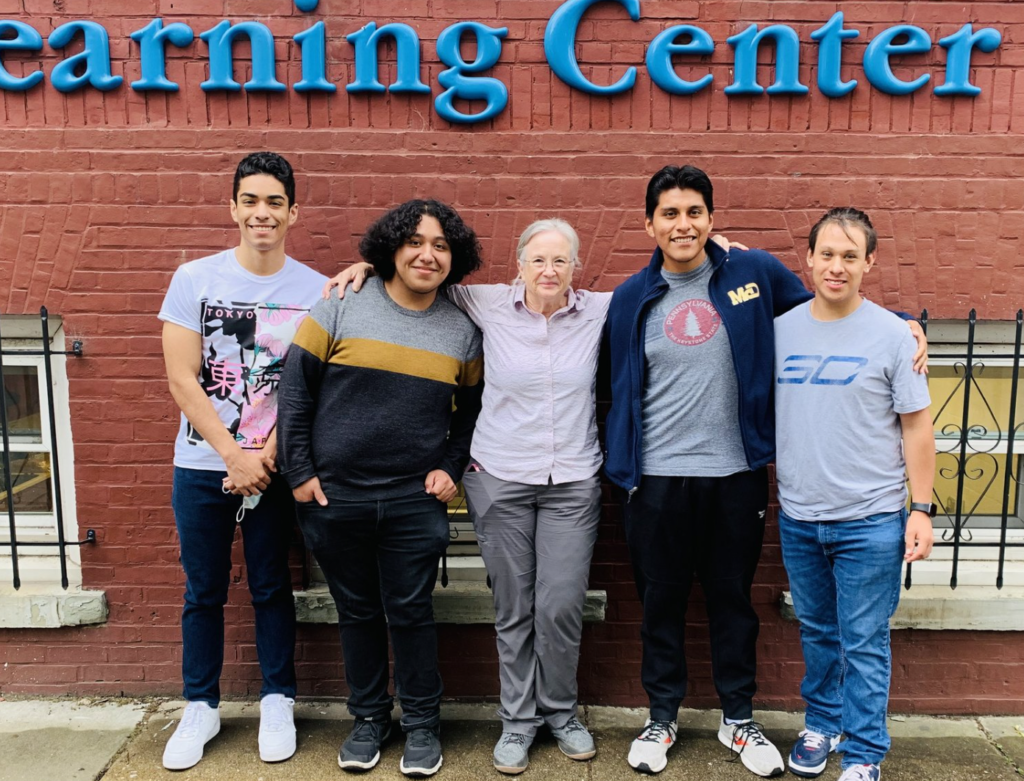 For over 20 years, the Joshua Group has been providing educational opportunities for at-risk, marginalized young people living in the Allison Hill community, within the Harrisburg School District. These students are at an increased risk of falling behind their peers in school readiness skills and cognitive development. Research demonstrates that children who do not read on grade-level by fourth grade have a much higher risk of dropping out of high school, or worse, ending up in prison. Reported year after year, the Harrisburg School District continues to be one of the lowest performing school districts in the state and is failing to prepare its students academically for a successful future. We are focused on education because the Joshua Group believes that education is the anti-poverty program that works.
In Harrisburg there is a huge disparity in the Reading and Math proficiency levels of low-income minority students living in Harrisburg and their more affluent peers in suburban school districts. The PA Department of Education continues to identify Harrisburg School District as performing in the bottom 5% in the state, as well as only graduating 69% of its students compared to a state average of 86% (2018-2019 school year) and a 3.3% dropout rate compared to a state average of 1.44% (2019-2020 school year). The most recent PSSA Report Card for the Harrisburg School District indicates only 12% of the students scored proficient in Math compared to a state average of 45% and only 23% scored proficient in Reading as compared to a state average of 62% (based on 2018-2019 school year). Our Joshua Group students have limited educational opportunities and lack the family resources necessary to increase their capacity to learn.
Over the last year, with the support of Derry Church and other community partners, we provided education services to over 200 at-risk youth. Our scholarship program is providing scholarships to more than 170 students to attend private school from kindergarten to 12th grade. Those students are required to attend the J-Crew After School Program and the Summer Learning program (K-9th grade) to support their learning objectives. Our preschool and kindergarten provide students access to free early learning programs which are crucial to educational development. Our outcomes remain stellar with our program participants.
Our Joshua K-12 students earned a 97% promotion/graduation rate.
A 95% or better attendance record was achieved by 92% of K-12 students.
Today there are 25 former Joshua students either graduated from or enrolled in college. None would be there today without the Joshua Group's educational programs.
An improved academic performance demonstrated by a 2.0 or higher GPA was achieved by 86% of Joshua Group students.
On behalf of The Joshua Group and the students we serve, a heartfelt thank you for the continued support from Derry Church to help break the cycle of poverty through education.
Related Articles