Mary Bungo • Derry Member
April 21, 2022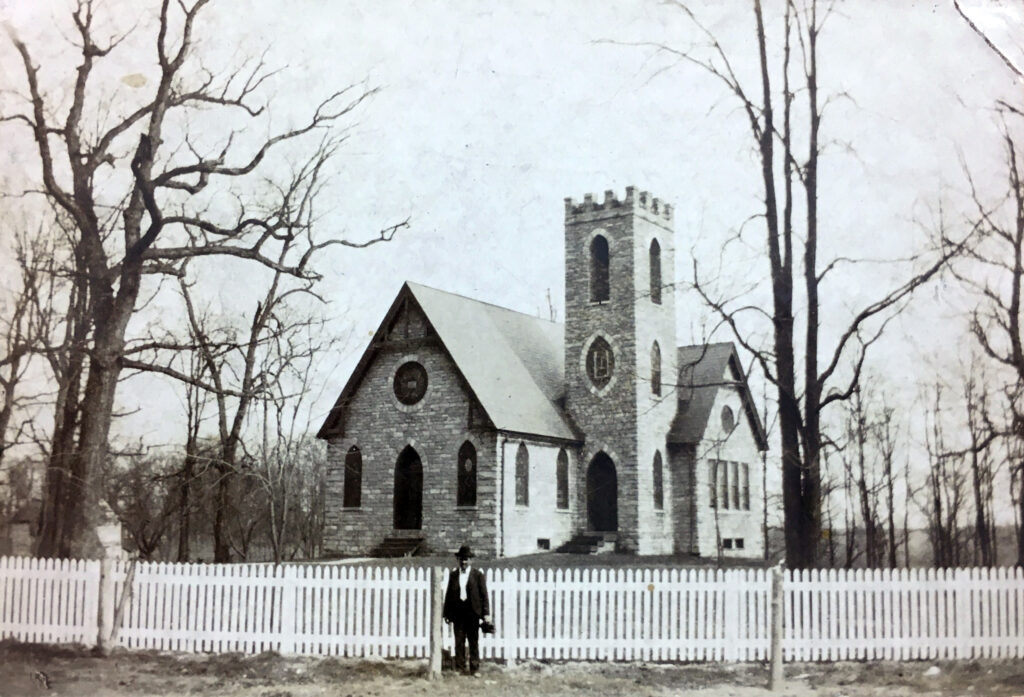 The oldest, and only remaining original Derry building, the Session House, protected today by a glass enclosure, was built under the pastorate of Reverend William Bertram in 1732, and was utilized as a school in which reading was mainly taught so that all might read their Bible. It was also used as the pastor's study and a meeting place. 
A separate log church building had been constructed earlier near the spring. Around this time, a burial ground was laid out, recognized today as the present cemetery. A second log church, of an uncertain date, was later built and stood until 1769, after which a similar wooden building was constructed that became familiarly known as "Old Derry Church."
In 1883, the present stone Chapel was constructed. At this time, there was no permanent pastor and the church was being served by supply pastors. The addition of the John Elder Chapel was constructed in 1935, under the pastorate of Rev. John Corbin.
In 1951, when Rev. William Blair was pastor, the education wing was added to the Chapel. In 1965, a completely new sanctuary was built adjacent to the chapel under the pastorate of Reverend Ira Reed. Many current members will remember it, and Rev. Reed.
Renovation of the Sanctuary was completed under the pastorate of Rev. Richard Houtz in 1995. Our present sanctuary was updated and refurbished in 2014, under the oversight and care of Rev. Houtz. Numerous devoted church members have participated in those efforts throughout the years.
Derry is rich in local history and has long been a place of worship. In the early days, parishioners walked or rode long distances, in some cases, ten to 12 miles, to worship on this site. As we approach our 300th anniversary (2024), it might be prudent to think upon those early worshippers, and all those who followed, who have faithfully supported, maintained and continued the vibrant life of Derry through times of travail, hardship, war, peace, prosperity and success, and brought Derry to the special and blessed place it is today.
Related Articles