Kristen Campbell • derry Member
April 14, 2022
Editor's Note: On the first Thursday of each month (or close to it), the eNews feature article highlights the mission focus for the month. In April we're lifting up community involvement. You can also check the Joys & Concerns section of the weekly eNews for a quick reminder of what we're focusing on this month.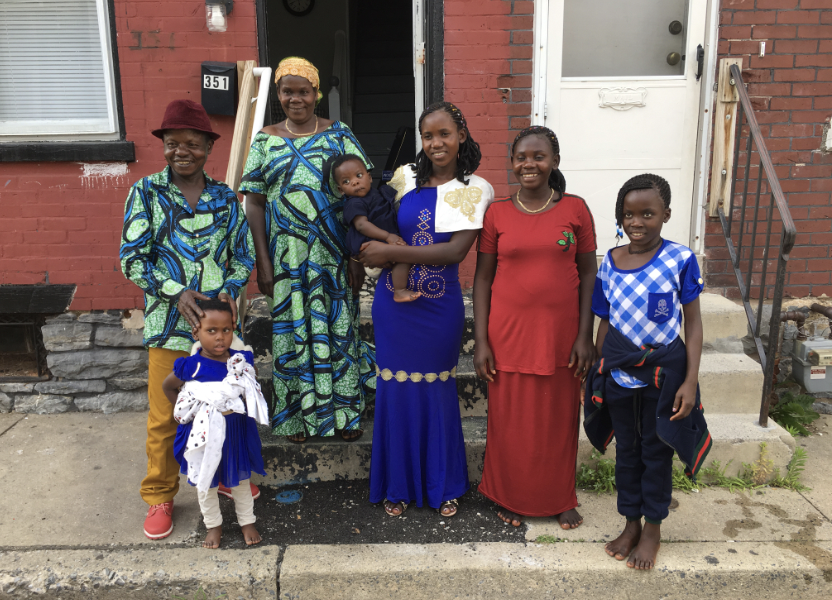 Over the past several months, Derry's Mission & Peace Committee has been prayerfully considering "adopting" an Afghan refugee family as part of Church World Service's (CWS) Afghan Refugee Resettlement Program. You are probably aware that tens of thousands of Afghans have fled their country since August 2021 in the hopes of finding safe haven in the United States. One can only imagine the hardships a family must overcome when they leave everything behind. We believe that if they are surrounded by an outpouring of loving, caring, and supportive volunteers, their transition will be much easier.

As the Afghan refugees arrive, CWS forms Welcoming Teams which are tasked with helping to make this country feel like home. Derry will be working with the new CWS Harrisburg Office to form our team of volunteers — one of many being recruited from several Christian denominations. Volunteers will help the families with their housing needs, as well as securing clothing, transportation, employment, and education opportunities. The first several months are very demanding, but the goal is for the family to become independent with the love and support of their volunteer network.
Derry has already started preparing for this process by attending briefings by CWS leadership, talking with members of other local churches who have already been called to action, applying for clearances and background checks, collecting furniture and other items, and recruiting volunteers and assessing their availability. Although the commitment is not an easy one, we believe that this is the right next step for us as a church congregation and we hope that you will be a part of this effort as many more volunteers are needed. The volunteers that we interviewed said that the experience, although sometimes demanding, is very worthwhile. Amazing connections are made as we realize that all families hold similar values.
In volunteering, you should be aware that this will require:
A personal involvement with an Afghan family, and a flexible time commitment to include several hours of training via CWS
A need to obtain all necessary clearance forms
Perhaps a translation app on your smart phone to ease language barriers 
The more volunteers Derry has, the easier it will be to cover the family's needs. A chance to ask questions and obtain more information will be offered at meetings to be held Sundays at 9 am on April 24 in the Chapel and following 10:30 am services on April 24, May 1, and May 8 in Lounge. You may also contact me if you are interested but unable to attend one of these meetings.
Additional ways to help may be through financial donations to assist with food, rent, and utilities, or donations of new items or items that are in good condition to help outfit their home. Please contact Pete Feil or Marilyn Koch to donate household items.
This is a great opportunity to step out of your comfort zone, connect with Afghan people, and learn about another culture without leaving Central Pennsylvania! You are sure to grow in your faith journey by bonding with others through this process. This is also an excellent way for Derry to share God's love and practice God's justice in our community.
Related Articles